Postpartum Depression Help and Support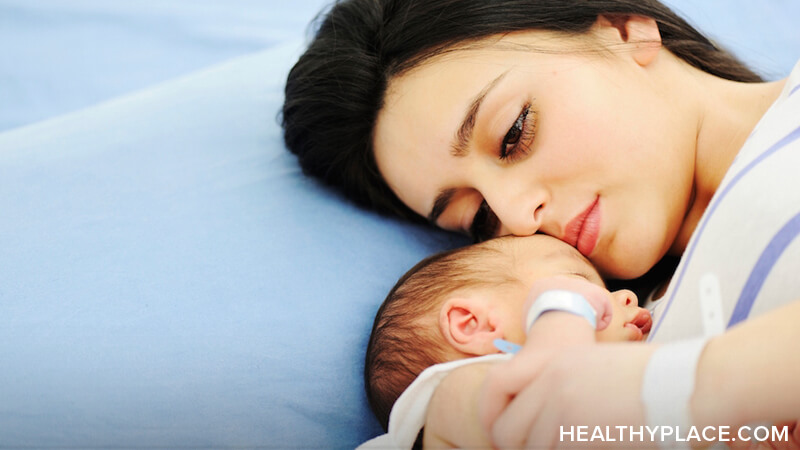 A key part of PPD treatment is postpartum depression support, including support groups. Many women feel alone when experiencing postpartum depression and connecting with other mothers is often a source of strength. Knowing that others have been through postpartum depression can help a woman through the very challenging times after the birth of a baby.
Postpartum depression is a mental illness known as a mood disorder and affects 10% - 15% of all mothers. Postpartum depression is not the failing of the mother or those around her; rather she has a problem with the way her brain functions (more info on Symptoms of Postpartum Depression). This mental illness must be treated as soon as possible for the best chance at recovery.
Postpartum Depression Help
When a person suffers from an illness, a support network is important to help them through it; nowhere is this truer than with postpartum depression. In this case, not only is the woman herself experiencing the illness but she's also faced with trying to take care of a newborn and adapt to a new family structure at the same time. The stress of this situation can be enormous. Postpartum depression help from others can lighten this load.
While therapy and medication are the primary treatments, postpartum depression help can also take the form of the following:
Open talk with supportive friends
Help with housework and childcare
Personal time for relaxation and reflection
Eating a healthy diet
Aid in obtaining medical or therapeutic help
Read comprehensive information on Postpartum Depression Treatment.
Postpartum Depression Support
While any of the above forms of postpartum depression help can augment mental illness treatment, formal postpartum depression support can also be useful. This can involve community organizations, faith groups or professional services. Postpartum depression support is often in the form of a group and can be found online or in person.
Postpartum depression support groups
Many local organizations offer postpartum depression support groups and in areas where these are not offered, depression support groups are often an option. Postpartum depression support groups give sufferers the chance to connect with other mothers who intimately understand the challenges of dealing with postnatal depression. Postpartum depression support groups can be found:
Postpartum Support International (PSI)1 has regional coordinators to provide support, encouragement, and information on postpartum mood and anxiety disorders. Coordinators are listed by state (and internationally) here: https://www.postpartum.net/get-help/locations/ Postpartum Support International also has a toll-free phone number to connect those seeking help with local support: 1.800.944.4PPD
Postpartum Progress2 is the most widely-read blog on postpartum depression and other childbirth-related illnesses. Postpartum Progress offers a listing of postpartum depression support groups in Canada and in the U.S.: https://postpartumprogress.com/ppd-support-groups-in-the-u-s-canada
APA Reference
Tracy, N. (2022, January 3). Postpartum Depression Help and Support, HealthyPlace. Retrieved on 2023, December 4 from https://www.healthyplace.com/depression/postpartum-depression/postpartum-depression-help-and-support
Last Updated: January 9, 2022