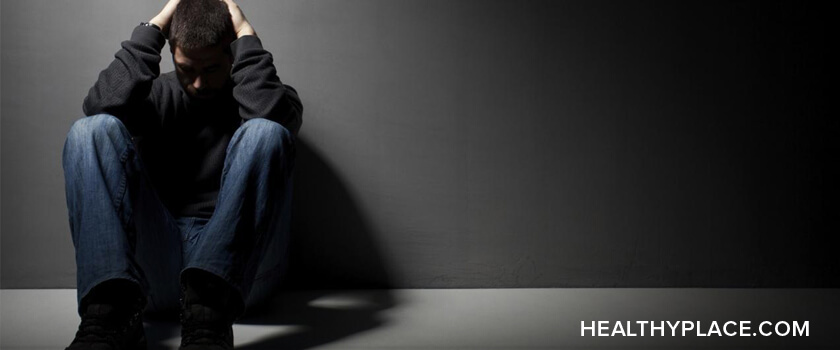 Schizophrenia Resources & Information
The World Health Organization has identified Schizophrenia as one of the ten most debilitating diseases affecting human beings.
"Prior to onset, my father had been a very loving and caring parent. By the time he was diagnosed with schizophrenia, I was receiving calls and letters that were openly delusional and references to the government and a conspiracy that involved my family and things like that."
Schizophrenia is a devastating brain disorder that affects approximately 2.2 million American adults. It interferes with a person's ability to think clearly, to distinguish reality from fantasy, to manage emotions, make decisions, and relate to others.
Another serious thought disorder is Schizoaffective Disorder. The symptoms of Schizoaffective Disorder look like a mixture of two kinds of major mental illnesses - mood disorders (depression, bipolar disorder) and schizophrenia.
While there is no cure for Schizophrenia or Schizoaffective Disorder, they are highly treatable and manageable illnesses. In the HealthyPlace.com Thought Disorders Community, we have comprehensive information on both disorders; from symptoms and causes to treatments and dealing with the stigma attached to Schizophrenia and Schizoaffective Disorder.
And if you're looking for an online Schizophrenia or Schizoaffective Disorder support group, we hope you'll join the HealthyPlace.com Support Network (our social network). Sometimes, connecting with others who have faced similar problems can be a great help as well as a source of comfort.
Popular Thought Disorders Articles
Schizophrenia is a serious mental illness, experienced by both males and females, that involves a particular set of symptoms. The nature of the symptoms of schizophrenia is wide-ranging, involving…
Schizophrenia is a serious mental illness that deeply affects people. Because a correct schizophrenia diagnosis can improve someone's quality of life, it's important that it be made as soon as…
Schizophrenia has preliminary, or early, symptoms and signs that can signal that this mental illness is developing. These early symptoms of schizophrenia are known as prodromal symptoms, and the…
More From Schizophrenia Blog