Famous People and Celebrities with Schizophrenia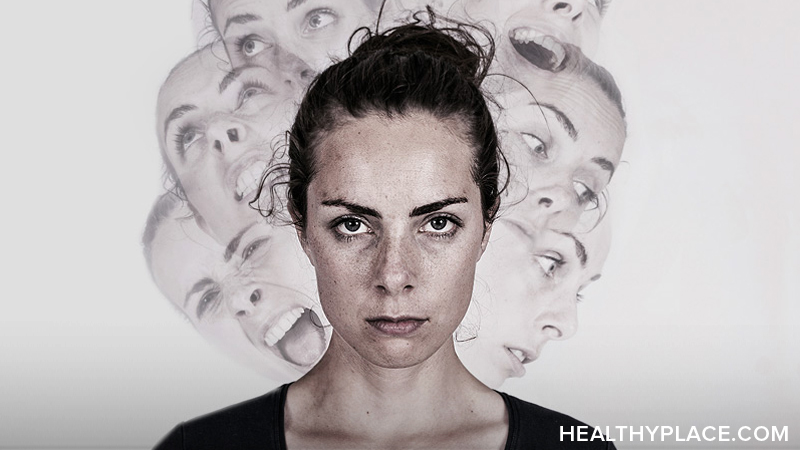 You may think that the terms, schizophrenia and famous people, do not belong together, but think again. A number of famous people with schizophrenia have gone public with their illness in an effort to reduce the stigma attached to mental illness. Their courageous choice to speak openly about the challenges they face with schizophrenia helps others feel less alone in their struggles, reducing stigma and shame.
Celebrities With Schizophrenia – Coming Out to Help Others
You won't hear too much about celebrities and schizophrenia in the mainstream news simply because the disorder generally presents during a person's late teens and twenties. Most celebrities and other people of note gain their notoriety during these youthful years. Those with schizophrenia spend these years dealing with the challenges of the illness rather than pursuing stardom.
Read below for a list of famous people with documented cases of schizophrenia, and several that experts strongly suspect have dealt with the disorder in the past or currently suffer from it.
Famous People With Schizophrenia – Confirmed Cases
Bettie Page – Playboy magazine Miss January 1955 pin-up model.
John Nash – Nobel Prize-winning mathematician, portrayed by actor Russell Crowe in the movie, A Beautiful Mind. The movie details Nash's 30-year struggle with this, often debilitating, mental illness and its eventual, victorious culmination when he won the Nobel Prize for economics in 1994.
Eduard Einstein – Son of Albert Einstein. The world knows Eduard's famous father best for conceptualizing the Theory of Relativity (E=MC2), developing the atomic bomb, and pioneering numerous other scientific breakthroughs. Records note Eduard's high intelligence and natural musical talent as well as his youthful dream of becoming a doctor of psychiatry. Schizophrenia struck Eduard during his 20th year in 1930. He received psychiatric care at an asylum in Zurich, Switzerland.
Tom Harrell – Superstar jazz trumpet musician and composer, Harrell continues to produce and compose music, releasing his 24th album earlier in 2011. He speaks openly about his struggles with the illness in hopes of helping others cope with their own challenges. He claims music and medications with helping him persevere well into his 60s while remaining at the top of his craft.
Elyn Saks – A law professor, specializing in mental health law, Saks authored her memoirs, The Center Cannot Hold: My Journey Through Madness, where she openly talks of her decades-long battle with schizophrenia. Honored as a legal scholar and peerless authority on mental health law, Saks accepted a $500,000 genius grant from the MacArthur Foundation in 2009.
Lionel Aldridge – Aldridge played as a defensive end for the Green Bay Packers and coach Vince Lombardi in the 1960s. During this time, Aldridge played in two Super Bowls, but schizophrenia knows all men as equals -- regardless of talent, fame, and fortune. Aldridge was struck with the illness soon after his football career ended and spent two and a half years alone and homeless – a celebrity athlete on the streets. Once he found help for his struggles with the disorder, he dedicated his life to delivering inspirational speeches about his battle with paranoid schizophrenia and his ultimate victory over its ravages. He died in 1998.
Many more well-known musicians, actors, authors, and artists have openly spoken out about their mental disease in efforts to reduce stigma.
Famous People With Schizophrenia – Strongly Suspected
Mary Todd Lincoln – wife of President Abraham Lincoln has received a historical diagnosis of schizophrenia from experts who studied her and the president's writings about her behaviors and struggles.
Michaelangelo – Anthony Storr, the author of The Dynamics of Creation, writes about reasons to suspect that this, one of history's greatest geniuses of creative talent, legendary artist suffered from schizophrenia.
Vivien Leigh – actress who played the impetuous Scarlett O'Hara in the film, Gone With the Wind, suffered from a mental illness resembling schizophrenia, according to biographer Ann Edwards.
Despite a massive effort to diminish the stigma associated with mental illness in America, strong negative attitudes persist in U.S. culture about schizophrenia and other debilitating mental diseases. Perhaps sharing the stories of celebrities and other famous people with schizophrenia can help change these damaging attitudes, so others do not have to suffer in silence.
APA Reference
Gluck, S. (2021, December 20). Famous People and Celebrities with Schizophrenia, HealthyPlace. Retrieved on 2023, December 6 from https://www.healthyplace.com/thought-disorders/schizophrenia-movies-and-people/famous-people-and-celebrities-with-schizophrenia
Last Updated: March 25, 2022