Traumatic Events and How to Cope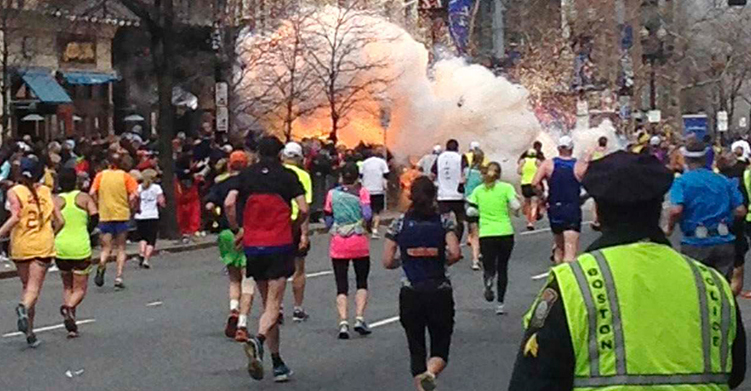 Traumatic events, like the Boston MaratHon bombing or anthrax-laced letters being sent to the President, can be very difficult to cope with on several different levels. These kinds of traumatic events can create a sort of mass hysteria and it's easy to get caught up in it with devastating results.
Especially for people already living with a mental illness, it's important to be aware that exposure and repeated exposure through tv news and other media to traumatic events can increase levels of mental health symptoms, specifically symptoms of anxiety and symptoms of depression. The same holds true for children with mental illness. Even a child or adolescent with no mental health problems can develop severe anxiety or depression after being exposed to or hearing about a traumatic event. (Read more about child anxiety and depression in children.) In this instance, the word "exposure" can mean actually witnessing the event or seeing, hearing or reading about it.
Coping with Traumatic Events
So how do you cope with traumatic events and how do you explain traumatic events to your child? Overexposure to traumatic news events through tv news and other media can cause a person to develop symptoms of PTSD.
Do not stay glued to the tv set or other media constantly replaying video of the traumatic news story. If you are curious about the latest news on a particular event, check in every few hours if you feel up to it. Reading a news story about it may be better for you than seeing a video of it.
Here are additional helpful stories on how to cope with traumatic events.
How to Talk to Your Child About Traumatic Events
Helping Your Child Cope with Traumatic Events - Video
Even as adults, we sometimes find it difficult to understand traumatic events. They can be so big and so tragic, the enormity of it seems beyond our level of comprehension. Imagine, then, how it feels to a child. Hearing about an explosion that has killed and seriously injured people, maybe including children, is beyond the understanding of a child. It can trigger or exacerbate anxiety and/or depression symptoms. In this video, HealthyPlace.com Medical Director, Dr. Harry Croft, discusses how to bring up bad news with your kids and how to talk about traumatic events with your child.
APA Reference
Staff, H. (2013, April 17). Traumatic Events and How to Cope, HealthyPlace. Retrieved on 2023, December 7 from https://www.healthyplace.com/other-info/traumatic-events/traumatic-events-and-how-to-cope
Last Updated: August 14, 2019