What does CMHS Director Dr. Bernard Arons Say about Consumer/Survivors?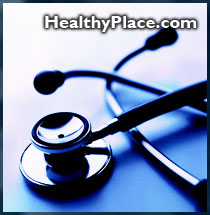 "Consumers/survivors have fought for improved and more accessible mental health services ... for equal protection under the law ... and for the elimination of stigmatizing attitudes.
We still have a long way to go. But we have made tremendous progress in educating people inside and outside of the Capitol Beltway and it State Houses throughout the nation.
Our experience with state consumer affairs programs has provided us models for others to follow. We have learned a great deal from these initiatives:
First, we have learned that consumers and bureaucrats can be effective partners in ensuring the quality, accessibility and appropriateness of mental health programs and services. Second, we have learned that state offices of consumer affairs maximize their potential when state health officials initiate policies and build programs that are responsive to the needs of consumers. The good state health director listens to consumers, considers their ideas, and paves the way to implement initiatives that will improve the lives of people with mental illnesses. And third, state OCAs work best when state health directors solicit, open and maintain channels of communication with the consumer community. Ongoing feedback is perhaps the most critical factor in the success of state OCAs. We are applying these principles at the Center for Mental Health Services.
For example, we are laying the foundation to establish a consumer/survivor task force to advise the Center on issues related to the movement. It also will explore new opportunities to improve CMHS policies and programs."
next: Woman Sets Record For Shock Treatment
~ all Shocked! ECT articles
~ depression library articles
~ all articles on depression
APA Reference
Staff, H. (2007, February 19). What does CMHS Director Dr. Bernard Arons Say about Consumer/Survivors?, HealthyPlace. Retrieved on 2023, December 4 from https://www.healthyplace.com/depression/articles/what-does-cmhs-director-dr-bernard-arons-say-about-consumersurvivors
Last Updated: June 21, 2016