Restricting Electroshock Therapy Vote Fails in Utah House Committee
Casper Star Tribune
By C.G. WALLACE
SALT LAKE CITY (AP) - A bill that would have banned those under the age of 18 and pregnant women from electroshock therapy was heard by a House committee Thursday night, which decided not to vote on the legislation.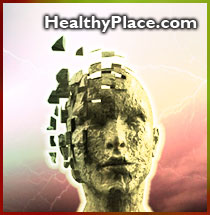 After two hours of public comment and committee debate, the House Health and Human Services Committee voted to adjourn without voting. That means the committee could continue discussion of the bill later in the session.
During electroconvulsive therapy, an electric current is quickly passed through the brain from electrodes attached to the head. Those receiving treatment are put under general anesthetic. The treatment is used for severe mental illnesses, most commonly severe depression.
Five facilities in Utah use the treatment and doctors are not sure how or why electroconvulsive therapy treatment works.
Dr. Lee Coleman, a psychiatrist, in arguing in favor of the bill, said he believes the ECT works by injuring the brain. He said patients are not being fully presented with the side effects of the ECT procedure and said some may feel better afterward because ''they are too confused and too disoriented to remember what was bothering them.''
The legislation would also require a patient's consent for the treatment, something the bill's opponents said was already happening.
Dr. Louis Moench, a psychiatrist and University of Utah professor, testified that the only portion of the bill that would be helpful is the requirement that only doctors should administer the treatment.
Charlene Fehringer traveled from her home in Pocatello, Idaho, because of the proposed ban of pregnant women from the procedure. She said that when she was pregnant, she could not take her regular medication and the electroshock therapy was the only thing that enabled her to function.
Diagnosed as bipolar, she had to go off her medication when she became pregnant four years ago. The electroshock therapy helped her regain her sanity, she said.
''It was a total, total turnaround for me,'' she said.
Kevin Taylor said that when his daughter was 15, she was so severely depressed that his family feared for the girl's life.
''Everyday we'd wake up and wonder if Lindsey was going to be there,'' he said. The shock therapy worked on her, he said. Lindsey Taylor, now 22, accompanied her father to the hearing, but did not speak to the committee.
''There are enough problems with this bill, that I cannot support it at this time,'' said Democratic Salt Lake City Rep. Judy Buffmire, D-Salt Lake City, before the meeting adjourned.
next: Salford Report ETC Patients' Attitudes
~ all Shocked! ECT articles
~ depression library articles
~ all articles on depression
APA Reference
Staff, H. (2003, February 14). Restricting Electroshock Therapy Vote Fails in Utah House Committee, HealthyPlace. Retrieved on 2023, December 7 from https://www.healthyplace.com/depression/articles/restricting-electroshock-therapy-vote-fails-in-utah-house-committee
Last Updated: June 23, 2016