New Self-Help Booklets Promote Recovery For People with Mental Illnesses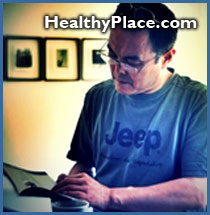 Techniques to help reduce the effects of trauma, make lifestyle changes to positively affect emotional well-being, and build strong relationships are a few of the issues addressed in a series of new self-help guides developed to help people with psychiatric disabilities. The booklets were released today by the Substance Abuse and Mental Health Services Administration (SAMHSA).
"The self-care skills and strategies outlined in the guides can be used to complement other mental health care treatment," said SAMHSA Administrator Charles G. Curie. The guides offers practical steps that people need to keep in mind as they work on their own recovery.
The booklets, produced by SAMHSA's Center for Mental Health Services, cover the following topics: Building Self-esteem, Making and Keeping Friends, Dealing with the Effects of Trauma, Developing A Recovery and Wellness Lifestyle, Speaking Out for Yourself, Action Planning for Prevention and Recovery.
The Recovering Your Mental Health series offers specific information guided by an understanding of consumer self-help issues, to enhance quality of life for people from a variety of backgrounds. There are six booklets in the comprehensive, yet brief series. Each booklet contains ideas and strategies that people from all over the country have found to be helpful in managing their own illnesses and services. A section on additional resources is located at the end of each guide.
"These user-friendly guides will help persons living with mental illness to achieve higher levels of wellness, stability and recovery," says Bernard S. Arons, M.D., Director of the Center for Mental Health Services.
Copies of these six new self-help guides are available free of charge by calling SAMHSA's Clearinghouse at 1-800-789-2647; TTY 301-443-9006 or logging on to http://www.samhsa.gov.
CMHS is a component of the Substance Abuse and Mental Health Services Administration (SAMHSA). SAMHSA, a public health agency within the U.S. Department of Health and Human Services, is the lead federal agency for improving the quality and availability of substance abuse prevention, addiction treatment and mental health services in the United States. Information on SAMHSA's programs is available on the Internet at www.samhsa.gov.
next: Pathway to Health
~ all Shocked! ECT articles
~ depression library articles
~ all articles on depression
APA Reference
Staff, H. (2007, February 20). New Self-Help Booklets Promote Recovery For People with Mental Illnesses, HealthyPlace. Retrieved on 2023, December 7 from https://www.healthyplace.com/depression/articles/new-self-help-booklets-promote-recovery-for-people-with-mental-illnesses
Last Updated: June 20, 2016