ECT and Informed Consent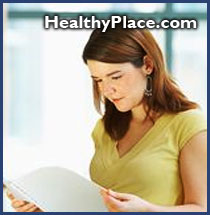 The issue of informed consent for ECT is a hot one. The problem with the informed consent statements that exist today is that they just aren't honest. They gloss over the main points about ECT - that's it is a temporary fix, and that memory/cognitive damage does occur.
In a continuing education course for ECT practitioners, Max Fink tells participants they are legally safe by using the informational pamphlets from the ECT machine manufacturers, plus videotapes (he does go a little bonkers in self-love, envisioning himself a TV star - kind of comical).
If you can write in your chart that the family saw the Mecta booklet, "you're home free" legally, says Fink, in advising these guys on how to protect themselves in case of lawsuit.
That's what's important - protection. Fink goes on to explain how to "save yourself the hassle of consent."
This audio clip requires the Real Player, available for free download at http://www.real.com (you can try and use Windows Media Player, but you do so at your own risk. It may or may not work, and please don't write me telling me it won't work if you're not using the REAL PLAYER!)
Here are some examples of informed consent forms and informational booklets given to patients.
First, read what a doctor who runs informedconsent.org has put together as a model informed consent form. This eye doctor says: "So that I may clearly state the content and conditions of my consent to permit medical and surgical procedures, I write my orders at home and bring them to the treatment facility. My orders override any and every blanket consent form I am asked to sign. Make them a permanent part of my medical record and provide me the following choices:" and then goes on to list everything in detail. I suggest that if you or a loved one is considering ECT, you adapt this kind of language into your own consent form and insist on these measures. This will make YOU a truly INFORMED consumer, and not just a submissive patient at the mercy of the powers that be.
From Dr. Richard Abrams, a sample statement from his book "Electroconvulsive Therapy," the bible for ECT practitioners. Abrams explains how to reduce your risk of litigation. (if you're an ECT doc) Here is a copy of the Somatics (Abrams' company) brochure for patients. Please do NOT take this as serious information about ECT. This is what Somatics (leading manufacturer of ECT machines and accessories) gives/sells to doctors/hospitals who do ECT. What Abrams writes in this brochure to patients and families is not even close to what he tells doctors. If in the brochure, he says 2 plus 2 equals nine, in his book to docs, he says 2 plus 2 equals four. One of these days I'll try and put up a lengthy critique, but you can do it yourself if you read the literature and compare it to what this brochure says.
Outside
Inside (sorry about the coffee stains)
next: ECT Pamphlet Withdrawn in Australia
~ all Shocked! ECT articles
~ depression library articles
~ all articles on depression
APA Reference
Staff, H. (2007, February 17). ECT and Informed Consent, HealthyPlace. Retrieved on 2023, December 5 from https://www.healthyplace.com/depression/articles/ect-and-informed-consent
Last Updated: June 22, 2016