Signs of Self-Stigma: Do You Stigmatize Yourself?
Here's what's happening on the HealthyPlace site this week:
---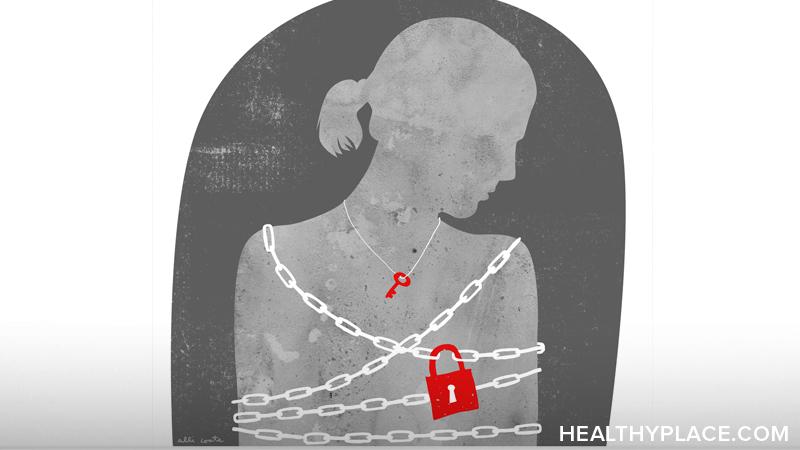 Signs of Self-Stigma: Do You Stigmatize Yourself?
Stigma is the prejudicial and negative treatment we face when others see us for our mental health condition rather than for who we are as a whole person. Facing stigma from others can be damaging and hurtful. But what about self-stigma? Do you ever stigmatize yourself? Can you recognize the signs of self-stigma in yourself?
Self-stigma is the biased, negative judgment that we impose on ourselves. You might have stigmatized yourself if you've ever
Paid more attention to the symptoms and effects of mental illness than you do on other aspects of yourself
Caught yourself overthinking the words, actions, and nonverbal behavior of others, "knowing" that you're not measuring up
Noticed self-derogatory thoughts running through your mind
Found yourself agreeing with your derogatory thoughts
Felt that you're not good enough for someone or something
Felt worthless
These are just some of the signs of self-stigma. As others do when they stigmatize you, when you stigmatize yourself, you're seeing yourself unevenly. (A Guide to Overcoming Self-Stigma)
Begin to notice when you're self-stigmatizing, and intentionally shift your focus to something good about yourself. Purposefully keep track of your positive thoughts and actions. When you shift your focus this way, you will gradually stop stigmatizing yourself. Then, you just might find that you like yourself, mental illness and all.
Related Articles Dealing with Self-Stigma
Your Thoughts
Today's Question: How have you been hurt by self-stigma, and what have you done to heal from it? We invite you to participate by sharing your thoughts, experiences, and knowledge on the HealthyPlace Facebook page and on the HealthyPlace Google+ page.
---
---
From the HealthyPlace Mental Health Blogs
On all our blogs, your comments and observations are welcomed.
Feel free to share your thoughts and comments at the bottom of any blog post. And visit the mental health blogs homepage for the latest posts.
------------------------------------------------------------------
From HealthyPlace YouTube Channel
Bipolar Stigma: You Don't Look Mentally Ill
Bipolar stigma keeps people with bipolar disorder from getting the help they need. Imagine the pain many of us with bipolar depression feel. When you finally work up the courage to share it with those closest to you, instead of getting the comfort you were seeking, your feelings are minimized and guilt overwhelms you. That is one of the big problems with bipolar stigma. The way people respond to you can be very damaging.
------------------------------------------------------------------
Most Popular HealthyPlace Articles Shared by Facebook Fans
Here are the top 3 mental health articles HealthyPlace Facebook fans are recommending you read:
If you're not already, I hope you'll join us/like us on Facebook too. There are a lot of wonderful, supportive people there.
------------------------------------------------------------------
Mental Health Quote
"Don't ever be sorry for loving the way your heart knows how."
Read more borderline quotes.
------------------------------------------------------------------
That's it for now. If you know of anyone who can benefit from this newsletter or the HealthyPlace.com site, I hope you'll pass this onto them. You can also share the newsletter on any social network (like facebook, stumbleupon, or google+) you belong to by clicking the links below. For updates throughout the week, circle HealthyPlace on Google+, follow HealthyPlace on Twitter or become a fan of HealthyPlace on Facebook. Also, check out HealthyPlace on Pinterest and share your mental health pins on our Share Your Mental Health Experiences board.
APA Reference
Peterson, T. (2017, May 22). Signs of Self-Stigma: Do You Stigmatize Yourself?, HealthyPlace. Retrieved on 2023, December 6 from https://www.healthyplace.com/other-info/mental-health-newsletter/signs-of-self-stigma-do-you-stigmatize-yourself
Last Updated: January 28, 2019