Choosing What We Pay Attention to Affects Our Mental Health
Here's what's happening at HealthyPlace: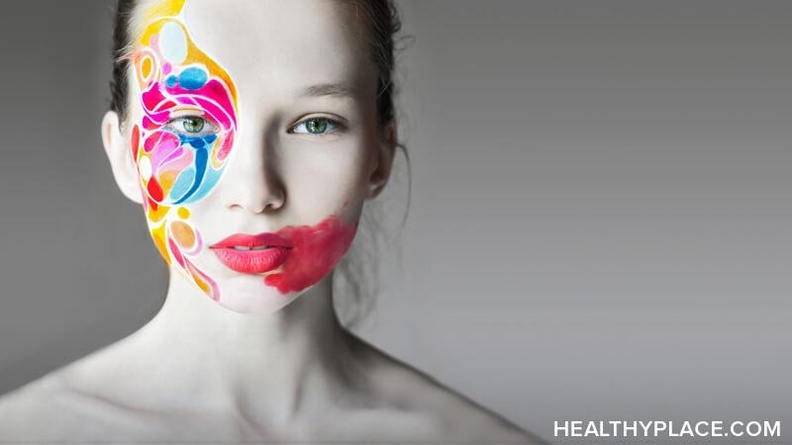 What we pay attention to matters.  It matters so much that helping people change their focus is an integral part of many approaches to mental health therapy, including cognitive behavioral therapy, dialectical behavior therapy, positive psychology, acceptance and commitment therapy, solution-focused brief therapy, logotherapy, and many more. The idea is that we often can't choose what happens to us, but we can always choose how we respond to it. How we respond has a lot to do with what we pay attention to. 
In a recently published study, researchers revealed that people who tend to hold onto negative experiences are more likely to experience a reduced sense of wellbeing compared to those who notice negative events and situations but are able to quickly redirect their attention and change their thoughts about the experience1.
This is deceptively simple, of course, as the human brain is hardwired with a negativity bias that has us constantly on the lookout for problems so we are ready to do something about them2.  Simply being aware of what you're thinking about is an important first step. Then, you can practice shifting your focus to a more positive (but still realistic) idea or solution to a problem. While it's not an instant fix or cure-all, becoming aware of our thoughts and focus positions us to choose our attitude and actions rather than remaining victim to circumstance. 
Sources
Puccetti, N.A., Schaefer, S.M., van Reekum, C.M., Ong, A.D., Almeida, D.M., Ryff, C.D., Davidson, R.J., & Heller, A.S. (2021, March). Linking amygdala persistence to real-world emotional experience and psychological well-being. Journal of Neuroscience. Retrieved from https://www.jneurosci.org/content/early/2021/03/15/JNEUROSCI.1637-20.2021 
Marano, H.E. (2016, June). Our brain's negative bias. Psychology Today. Retrieved from https://www.psychologytoday.com/us/articles/200306/our-brains-negative-bias 
Articles Related to Thoughts and Attention
Recommended Video
Do you find yourself in negative thought spirals where you insult yourself brutally? Natasha does, but she's learned how to get out of a negative thought spiral. Watch.
Your Thoughts
Today's Question: How does focusing on something positive affect your own mental health? We invite you to participate by sharing your thoughts, experiences, and knowledge on the HealthyPlace Facebook page.
------------------------------------------------------------------
From the HealthyPlace Mental Health Blogs
On all our blogs, your comments and observations are welcomed.
Feel free to share your thoughts and comments at the bottom of any blog post. And visit the mental health blogs homepage for the latest posts.
------------------------------------------------------------------
From the HealthyPlace YouTube Channel
Self-compassion helps you deal with stigma and stay true to yourself -- two important things to do when in mental health recovery. Find out more about how self-compassion changes the game here. Take a look.
Subscribe to the HealthyPlace YouTube channel
------------------------------------------------------------------
Most Popular HealthyPlace Articles Shared by Facebook Fans
Here are the top 3 mental health articles HealthyPlace Facebook fans are recommending you read:
If you haven't already, I hope you'll like us on Facebook too. There are a lot of wonderful, supportive people there.
------------------------------------------------------------------
Self-Help Quote
"You can't go back and change the beginning, but you can start where you are and change the ending." 
Read more quotes on mental health.
------------------------------------------------------------------
That's it for now. If you know of anyone who can benefit from this newsletter or the HealthyPlace.com site, I hope you'll pass this onto them. Please share the newsletter on any social network you belong to. For updates throughout the week, follow us on Twitter, like us on Facebook, subscribe to our YouTube channel, or follow us on Instagram.
Thank you,
Deborah
Community Partner Team
HealthyPlace.com - America's Mental Health Channel
"When you're at HealthyPlace.com, you're never alone."
http://www.healthyplace.com
APA Reference
Peterson, T. (2022, May 17). Choosing What We Pay Attention to Affects Our Mental Health, HealthyPlace. Retrieved on 2023, December 7 from https://www.healthyplace.com/other-info/mental-health-newsletter/choosing-what-we-pay-attention-to-affects-our-mental-health
Last Updated: May 24, 2022