Suicide Risk Runs in Families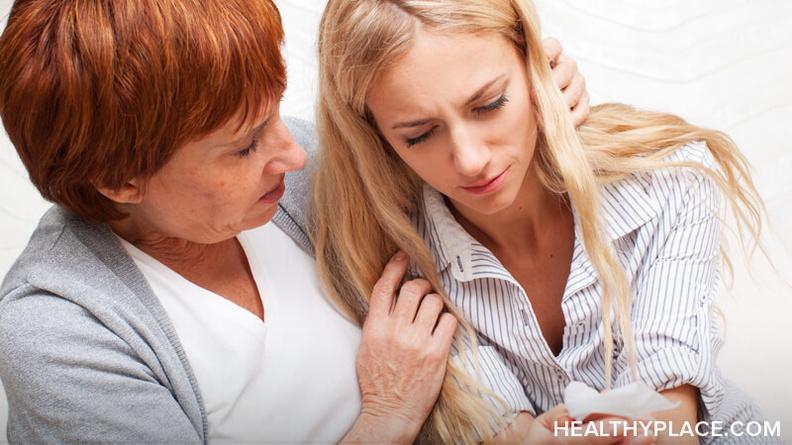 A person is more likely to complete suicide if a family member has taken his or her own life or has a history of psychiatric illness, a new study suggests.
Danish researchers tracked 4,262 people between the ages of 9 and 45 who had completed suicide and compared them to more than 80,000 controls. They evaluated the suicide history of parents and siblings, history of psychiatric illness among parents and siblings and other data.
Those with a family history of suicide were two and a half times more likely to take their own life than were those without such a history. And a family history of psychiatric illness requiring hospital admission increased suicide risk by about 50 percent for those who did not have a history of psychiatric problems themselves.
Both types of family history boosted risk, but the effect was strongest for individuals whose family history included both suicide and psychiatric illness, the researchers report in this week's issue of The Lancet.
In previous research, experts have found that clustering of suicides within families occurs and that suicidal behavior in part might be genetically transmitted.
"To our knowledge, this is the first study demonstrating that the two familial factors [suicide and psychiatric illness] act independently on increasing the risk of suicide," says Dr. Ping Qin, lead author and a researcher at the National Centre for Register-based Research at Aarhus University in Denmark.
"Though we cannot conclude that there is a genetic factor associated with suicide, the findings from this large population-based study do suggest that the aggregation of suicide in families is likely due to a genetic factor rather than other non-genetic factors," Qin says. "And this genetic susceptibility is likely to act independently of mental illness."
More study is needed, she says, to find out exactly why a family history of suicide or psychiatric illness raises the risk of an individual taking his own life.
Lanny Berman, executive director of the American Association of Suicidology, says the study simply reinforces "what we have long known. With regard to family history of suicide, the pathway may be genetic, biochemical, and/or psychological. With regard to a family history of mental disorder requiring hospitalization, the same explanation might describe increased risk for similar mental disorder in offspring, and these mental disorders, in turn, are risk factors for suicide."
Another expert, Dr. Andrew Leuchter, a professor and vice chairman of the Department of Psychiatry at the David Geffen School of Medicine at UCLA, says the new study "confirms findings we have known for some time: that suicide does tend to run in families. We have known for some time that if you have a first-degree relative -- mother, father, sister, brother -- you are at higher risk for committing suicide." But "the significant addition of this study suggests there are independent and significant contributions both of a family history of suicide and a family history of psychiatric illness."
He adds a caveat, though: If you have a family history of both, you are not doomed. "Both family history of suicide and family psychiatric history are important risk factors, but they still account for only a minority of all suicides."
Qin agrees. In her study, she says, family suicide history accounted for 2.25 percent and family psychiatric history for 6.8 percent of the more than 4,000 suicides.
Regardless, she says health professionals should evaluate both suicide history and psychiatric illness history when they are assessing a person's suicide risk.
Source: Healthscout News, Oct. 10, 2002
The National Suicide Prevention Hopeline at 1-800-273-8255 provides access to trained telephone counselors, 24 hours a day, 7 days a week.
APA Reference
Gluck, S. (2022, January 10). Suicide Risk Runs in Families, HealthyPlace. Retrieved on 2023, December 6 from https://www.healthyplace.com/depression/articles/suicide-risk-runs-in-families
Last Updated: January 16, 2022