Mind / Body Medicine for Treating Depression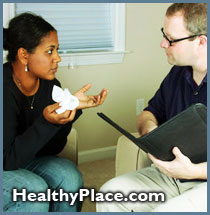 Psychotherapy, esp cognitive behavioral therapy, is very effective for treating depression. Relaxation techniques and mindfulness meditation also help.
Mind/body therapies and techniques that may be useful as a part of an overall treatment regimen for depression include:
Psychotherapy for Depression
Cognitive-behavioral therapy is a type of psychotherapy in which individuals learn to identify and change distorted perceptions about themselves and adopt new behaviors to better cope with the world around them. This therapy is frequently considered the treatment of choice for people with mild to moderate depression, but it may not be recommended for those with severe depression. Studies of people with depression indicate that cognitive-behavioral therapy is at least as effective as antidepressants. Compared to those treated with antidepressants, people treated with cognitive-behavioral therapy demonstrated similar, or better, results and lower relapse rates.
Other therapeutic approaches that may be applied by a psychiatrist, psychologist, or social worker include:
Psychodynamic psychotherapy- based on Freud's theories about unresolved conflicts in childhood and depression as a grief process
Interpersonal therapy- acknowledges childhood roots of depression, but focuses on current problems contributing to depression; considered very effective treatment for depression
Supportive psychotherapy- nonjudgmental advice, attention, and sympathy; this approach may improve compliance with taking medication.
Relaxation
One study suggests that relaxation techniques, such as yoga and tai chi, may improve symptoms of depression in people with mild depression.
Meditation
Some researchers theorize that mindfulness meditation may prevent depression from recurring in people who once had the condition.
APA Reference
Gluck, S. (2008, December 19). Mind / Body Medicine for Treating Depression, HealthyPlace. Retrieved on 2023, December 5 from https://www.healthyplace.com/depression/articles/mind-body-medicine-for-treating-depression
Last Updated: October 15, 2019