Sex After Sexual Abuse Video
Sexual abuse video interview with sex therapist, Wendy Maltz, on sexual problems facing sexual abuse survivors, plus healing techniques.
As a survivor of incest, rape, or other form of sexual abuse, having sex can be challenging. Avoiding sex, having trouble being emotionally present in sex, engaging in compulsive or inappropriate sex, negative reactions to touch, unwanted sexual fantasies, and being troubled with sexual functioning difficulties, are common consequences after being a victim of sexual abuse. Licensed sex therapist, Wendy Maltz, talks about sexual difficulties after being sexually abused and provides some healing techniques.
About Wendy Maltz, Our Guest on the "Sex After Sexual Abuse" Video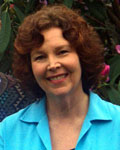 Wendy Maltz, LCSW, DST is a licensed sex therapist, lecturer and author of The Sexual Healing Journey: A Guide for Survivors of Sexual Abuse. Ms. Maltz is also an expert on healing from sexual abuse on sexuality, recovering from porn addiction, understanding sexual fantasies, and developing skills for healthy sexuality. Visit Wendy Maltz's site at HealthySex.com
Watch the "Sex After Sexual Abuse" Video
Unfortunately the video interview with Wendy Maltz, LCSE, DST is no longer available. You can read more about her work as a sex therapist at Sex After Sexual Abuse. Here's a playlist that you might find helpful in it's place.
back to: Abuse Community Homepage
APA Reference
Gluck, S. (2010, April 30). Sex After Sexual Abuse Video, HealthyPlace. Retrieved on 2023, December 8 from https://www.healthyplace.com/abuse/videos/sex-after-sexual-abuse-video
Last Updated: May 19, 2017