Teenage Dating Violence: Signs, Examples of Dating Violence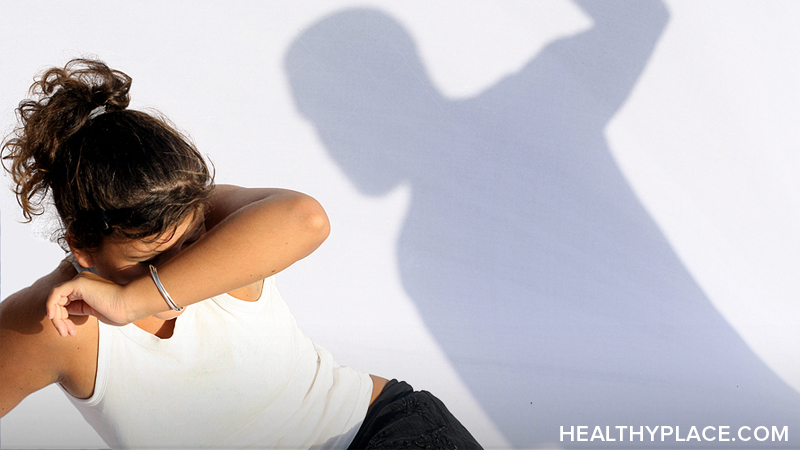 Dating violence is violence that occurs within a dating relationship rather than, say, marriage; and dating violence is as much a problem for teenagers as it is for adults. In fact, statistics show that one-in-three teenagers have experienced teenage domestic violence in a dating relationship. In 1995, 7% of all murder victims were young women who were killed by their boyfriends.1
In situations of dating violence, one partner tries to exert power and control over the other partner through physical abuse or sexual assault. Emotional abuse is commonly present alongside physical abuse or sexual abuse that takes place.
Sexual violence in dating relationships is also a major concern. A survey of adolescent and college students revealed that date rape accounted for 67% of sexual assaults and 60% of rapes take place in the victim's home or in that of a friend or relative.
Why Teenage Dating Violence Occurs
Dating violence seems to decrease once young adults move beyond being a teenager. Part of this may be because of the way teenagers see themselves and because of their newness to dating. According to The Alabama Coalition Against Domestic Violence, young men and women may have certain beliefs that lead to a higher incidence of dating violence.
For example, teenage men may believe:
They have the right to "control" their female partners in any way necessary
"Masculinity" is physical aggressiveness
They "possess" their partner
They should demand intimacy
They may lose respect if they are attentive and supportive of their girlfriends
Teenage women may believe:
They are responsible for solving problems in their relationships
Their boyfriend's jealousy, possessiveness, and even physical abuse is "romantic"
Abuse is "normal" because their friends are also being abused
There is no one to ask for help
And while all of those beliefs can also be seen in adults, they are likely more prevalent in teens.
Warning Signs of Dating Abuse
There are many warning signs of dating abuse and they should always be taken seriously. A pattern does not have to occur for it to be considered dating violence – one incidence of violence is abuse and it is one too many.
Warning signs of dating violence are similar to those seen in adults. These signs of dating abuse can be seen outside the relationship and include:
Physical signs of injury
Truancy, dropping out of school
Failing grades
Indecision
Changes in mood or personality
Use of drugs/alcohol
Pregnancy
Emotional outburst
Isolation
Within the relationship itself, there are also signs of dating abuse:2
Checking your cell phone or email without permission
Constantly putting you down
Extreme jealousy or insecurity
Explosive temper
Isolating you from family or friends
Making false accusations
Mood swings
Physically hurting you in any way
Possessiveness
Telling you what to do
Examples of Dating Violence
Dating violence is any situation in which one partner purposefully causes emotional, physical or sexual pain on another. Examples of dating emotional abuse include:
Humiliating your partner
Controlling what your dating partner can and cannot do
Withholding information from your partner
Deliberately doing something to make your partner feel dismissed or embarrassed
Isolating your partner from family or friends
Abuse over electronic devices such as via text or on the internet
Threatening your partner
"Maria and Devon went to a house party last weekend – no parents. Devon said he'd dump Maria if they didn't hook up. Maria eventually gave into Devon's demands."3
Examples of physical or sexual dating violence include:
Hitting
Pinching
Punching
Twisting
Biting
Forced sexual activity such as touching, peeping, nude photos or intercourse
Sexual harassment
APA Reference
Tracy, N. (2021, December 17). Teenage Dating Violence: Signs, Examples of Dating Violence, HealthyPlace. Retrieved on 2023, December 6 from https://www.healthyplace.com/abuse/domestic-violence/teenage-dating-violence-signs-examples-of-dating-violence
Last Updated: January 2, 2022