Sexual Assault Support: Why You Need It, Where to Find It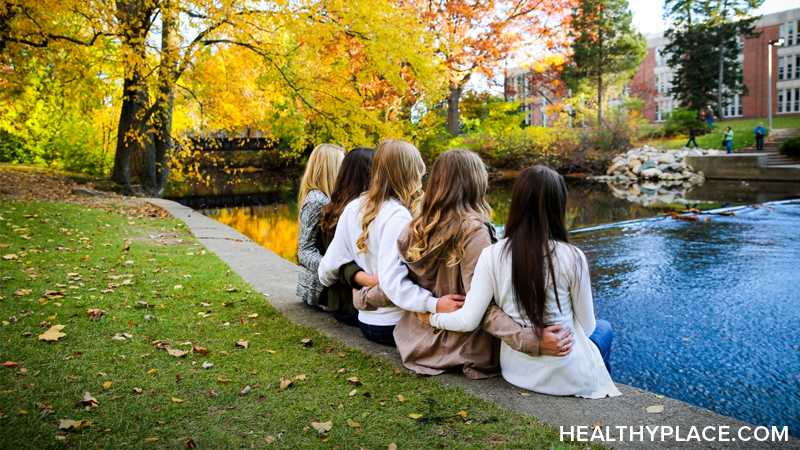 Victims of sexual assault typically suffer both acute and chronic effects from their sexual assault experiences and it's essential that they seek sexual assault support. Victims of rape or other types of sexual assault may feel overwhelmed by the intense aftermath of emotions. Finding sexual assault support as soon as possible after the event can empower the victim and help her (or him) begin the healing process.
Why You Need Sexual Assault Support
After a sexual assault, you'll need sexual assault support right away. Doing this may help you avoid some of the devastating long-term effects of this terrible crime. Some long-term effects of sexual assault include, but are not limited to: depression, eating disorders, self-harm, instability in intimate relationships, sleep disorders, posttraumatic stress disorder, and other serious mental and physical health issues.
Many victims need ongoing support, but some need only a few months of counseling in order to go on with their lives. Even those that need fewer sessions may need periodic counseling – sometimes years down the road. Certain events might trigger feelings associated with the assault. You'll need a safe haven, a refuge to which you can go and talk about these feelings and their effect on your daily activities.
Where to Find Sexual Assault Support
RAINN (Rape, Abuse, & Incest National Network) represents a good place to begin your quest to find sexual assault support. RAINN maintains a national sexual assault hotline – 1.800.656.HOPE (4673). All calls to the hotline are kept confidential.
When you dial the hotline, a computer uses your phone number area code to rapidly locate and connect you with the nearest RAINN counseling center. RAINN does not keep any record of a caller's name or phone number. The caller then has a choice whether to reveal her name and phone number to counselors.
The hotline will provide:
Crisis intervention and sexual assault support
Information about sexual assault recovery
Facts about possible medical issues
Guidance and explanations about the criminal justice system and its treatment of sexual assault within the system
Help for victim friends and families
Referrals to counseling centers and other resources near you
If you don't want to call the hotline, you can go to the RAINN "Search for a Local Crisis Center" page. There you can enter your state or zip code in the form and click "Find Centers". You'll get a list of the nearest RAINN affiliated sexual assault support centers.
Virtually every state in the country has sexual assault support services available for victims thanks to the Violence Against Women Act (VAWA), which Congress passed in 1994. Victims should take advantage of these resources and break the cycle of sexual violence.
APA Reference
Gluck, S. (2021, December 17). Sexual Assault Support: Why You Need It, Where to Find It, HealthyPlace. Retrieved on 2023, December 6 from https://www.healthyplace.com/abuse/sexual-assault/sexual-assault-support-why-you-need-it-where-to-find-it
Last Updated: January 2, 2022