Reasons Your Therapist Will Break Confidentiality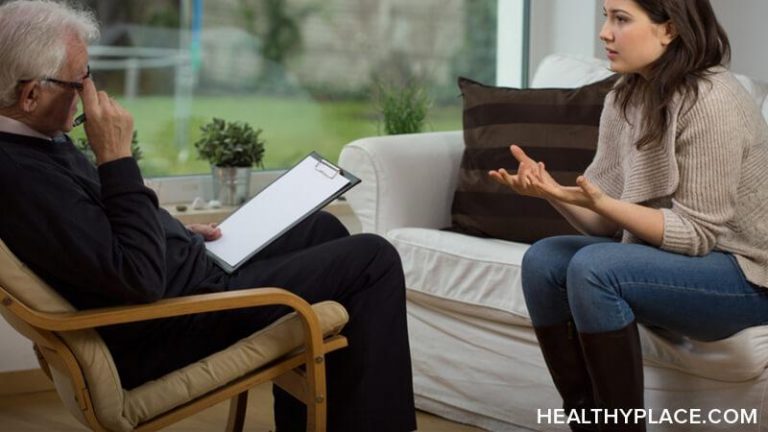 There are reasons your therapist will break confidentiality. For some of us, this may come as a surprise because we've learned to trust our therapist. We see our therapist as Pandora's box, where we think that they will never share anything that we tell them. However, a licensed therapist is bound by law to share a few things. Here's what triggers your therapist to break confidentiality.
When Will My Therapist Break Confidentiality?
To Share Information with Your Recovery Team
First off, it's important to know that if you're in a facility for your eating disorder recovery certain information will be shared. There is a good reason for this. In a facility, or even with your treatment team, there may be a handful of people that are working with you on your recovery such as a dietician, medical physician, therapist, etc. Therefore, it's important that all of these people know what's happening with you if it affects your treatment. This means that the handful of people will consult with each other about your case in order to provide you the best care (HIPAA Law: Psychiatric Disclosure Fact and Myth).
Remember that therapists are bound by confidentiality, meaning that most of the things you share will never leave their office. When therapists do break confidentiality, there's a lawful reason.
If You are Suicidal or Homicidal
We all have bad days where we feel like it might be easier not to live. If you share that you're depressed with your therapist he's not going to immediately freak out and break confidentiality. He will ask you more questions to gather more information. Are you seriously planning on hurting yourself? Do you have a specific plan and a time kill yourself? Do you have means to do this, like a weapon or access to pills, etc.? Using the therapist's judgment, he will decide whether you need to be admitted to a hospital for 24 hours on a suicide watch.
The same goes for homicide or hurting someone else. The therapist will ask concrete questions and use his judgment and his relationship with you to determine what might be done.
If There Is Elder Abuse or Child Abuse
If, in the course of therapy, you say something to your therapist that lets her know that there is suspected elder or child abuse happening, the therapist must break confidentiality and report it. Therapists are mandated reporters, meaning that they are legally required to ensure a report is made when abuse is observed or suspected. If something is reported in a session the therapist will usually stop the session and let the person know that what the client has said must be reported. The therapist will then call a number (with or without the client in the room) and make a report.
The people on the other side of the phone wants to protect those who are vulnerable (the elderly and children), but they are not trigger happy. There are reported cases in which the person on the other side of the phone will say that there is not enough information to make a report and to call back if more arises.
The reason for the break in confidentiality is a report must be called in is to protect people who may not be able to protect themselves.
Therapists Might Break Confidentiality but You'll Know the Reasons Beforehand
I do know people who have recovered from their eating disorder without therapy, but I am a firm believer in therapy. There are so many painful reasons, both big or small, that we would choose to starve ourselves, throw up, eat until our stomach hurts, etc. Pain and trauma are the reasons anything goes wrong in our lives and a therapist can help you sort out the little and large painful things in your life.
Before beginning therapy, you will know the circumstances that cause the therapist to break confidentiality and you will sign a paper saying that you understand what it means. No one likes to have their confidentiality broken but the reasons for it are to protect you and others.
When a therapist will break confidentiality is something to know in therapy, but it's not something to be afraid of. Most of the work in therapy will be on you and your recovery. Therapy will explore why you're doing these things to yourself and how you can heal. Therapy is amazing. It may even save your life.
APA Reference
Zoccolante, Z. (2017, October 11). Reasons Your Therapist Will Break Confidentiality, HealthyPlace. Retrieved on 2023, December 8 from https://www.healthyplace.com/blogs/survivinged/2017/10/the-4-reasons-your-therapist-will-break-confidentiality
Author: Z Zoccolante
Therapy is not a good thing to go through because i took my kids to one and i had ask the therapist on how to address something that my kids are going through and my kids are 10 and 12 so i know haw to better help them and she called children Protective Services and they are trying to label my 10 year old like come one he is 10 years old a straight A student never got in trouble she talk about my kids to someone else and broke confidentiality now i don't trust them its sad really my kids can't get help for their issues because of counselor will confidentiality and they don't trust her or any counselor now so I can take him to help
Same thing happened to me...her therapist didn't break confidentiality, it was her need Dr. ..I signed a release but the therapist assured me that what they talk about is between them, the med dr.was the one that told dss everything they talk about. I was told to get rid of her and take all the releases back
Now my daughter won't talk to her therapist cause she thinks everyone is going to know her business ...
First of all, confidentiality and discretion are corn stone of each medical examination, but psychiatric one indicates great and provocative issues. In this direction, confidentiality during psychotherapy is prerequisite of satisfying and comprehensive psychiatric treatment and management of any patient with mental disorder. But, this therapeutic condition might be break purposely in order to improve therapeutic process. Your three preventive approaching along long time therapeutic that may break confidentiality are practical examples of benefaction that provide this "antitherapeutic intervention". Nevertheless, confidentiality should be basic guideline of successful psychotherapeutic intervention.
My client recorded group thru his cell phone is his pocket. Nobody including the therapist was aware. Client used recording and got a therapist fired for sharing too much information about the treatment facility. I live in Oregon but I'm sure this client broke the law. So if a client breaks the law in a clinical setting and the therapist calls the police is it legal to share the clients name whom was illegally recording the group?
Leave a reply