11 Ways to Maximize Productivity and Gain Confidence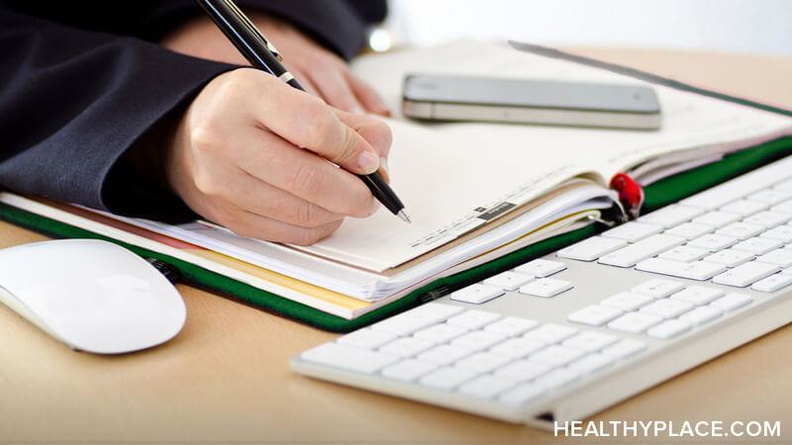 Who doesn't want to maximize productivity and gain confidence? At some point, everyone has struggled with feeling unproductive and likely noticed the impact that it has on one's confidence. Putting off tasks, goals or daily activities can make one more depressed, anxious and insecure (How Procrastination Hurts Your Confidence). Whether you are trying to achieve a goal, break a bad habit or make the most of each day, it's important to try and take advantage of the time you've got.
How Confidence Improves When You Maximize Productivity
When you maximize productivity your confidence increases. You can feel more energized, motivated and accomplished. You can achieve your goals. I've faced depression and debilitating anxiety in my life and hard days can make you feel anything but productive. I've learned how to maximize productivity in small ways (getting out of bed can certainly be one of them) and in larger ways. When we let the day waste away it can make symptoms even worse. This takes a big toll on your self-esteem.
11 Tips to Maximize Productivity and Gain Confidence
Productivity doesn't mean checking off items on your to-do list or working tirelessly at something. I want you to feel like you can make the most of each day and get closer to achieving your goals in life. A surefire way to deplete confidence and get stuck in unproductive patterns is to overthink goals and tasks. The most important thing is to do something, even if it feels small. Learn how to maximize productivity and feel more confident and positive with these tips.
Make your bed. If you make your bed in the morning it will automatically make you feel productive since you just achieved something. You can throw your covers over the wrinkled sheets, it doesn't have to look perfect. One small task can make a huge difference in making you feel more motivated to start your day.
Organize your phone. Think about how many hours you waste looking for things on your phone. From trying to find the contact you need to deleting old pictures to make room for more, you can feel out of sorts and super disorganized. Dedicating a few moments to clean up your digital device can make you feel much more productive. Five minutes of taking important contacts and making them easier to find can make your whole day or week so much easier.
Take five minutes. I play the five-minute game with myself when I have a difficult time getting motivated. I put a timer on my phone for five minutes and do one task. I like to see how much I can get done. It may be folding 15 pieces of laundry or cleaning up the dishes. When the alarm goes off it feels like instant gratification and accomplishment. A little goes a long way.
Try StayFocused by Google Chrome. Most of us waste a tremendous amount of time on social media. Google has a Chrome extension (StayFocused) to maximize productivity and decrease distractions. You can customize it to meet your needs and help you achieve a goal or task. Plus it restricts the amount of time you can spend surfing the web. Once your allotted time has been used up, the sites you have blocked will be inaccessible for the rest of the day.
Learn to say no. The most confident and assertive people don't put others first, and sometimes they have to say no. One of the world's richest and most successful people, Warren Buffet says, "You've gotta keep control of your time, and you can't unless you say no. You can't let people set your agenda in life." This means putting yourself first even with friends, family, and coworkers.
Do one task at a time. Pick the task that's causing you the most anxiety and start there. If you feel like it's overwhelming, just try it for five minutes. See how much better and more productive your day is when you get the most anxiety-producing task done. Avoid multitasking, it will just make you less productive and more anxious.
Be mindful of your time. As you go throughout your day, repeatedly ask yourself, "Am I currently making the best possible use of my time?" This one simple question can be an excellent boost to turn your mind back to the task at hand when it's wandering. This question can help maximize productivity.
Be accountable. Tell other people about your goals and you will instantly be held accountable. Pick friends or family members who show up for you and can support you emotionally.
Minimize your wardrobe. Even if you're a fashionista, this can apply to you, too. I decided to take a tip from Mark Zuckerberg and Steve Jobs, both innovators have been known to wear the same outfit (similar outfits) almost every day. Zuckerberg says "I really want to clear my life so that I have to make as few decisions as possible about anything except how to best serve this community." Now I always have five-to-seven clean, black shirts hanging in my closet. Mornings are easier than ever.
Stop doing what you hate. A client told me she hated going to the grocery store. It's one of the tasks she loathes: it makes her anxious and takes a lot of time. So we started having her son, who passes the store on his way home from work, do the shopping for her. Worrying about tasks we dread takes lots of energy. In order to maximize productivity stop doing what drains you.
Avoid morning distractions. Those who maximize productivity don't start the day with technology. In fact, most successful people I've talked to don't even look at their phone or computer until at least 30 minutes after they wake up. Your social media stream may be alluring but it distracts your focus and messes with your confidence, especially if it's the first thing you consume in the morning. Try a five-minute meditation, journal writing or a quick shower to wake you up. Leave the social media and emails until you've had your coffee and breakfast.
So, try your best to maximize productivity. Start small and be gentle with yourself. You deserve to reward yourself for your efforts, even if you don't get it all done. A little bit is better than nothing.
Emily is the author of Express Yourself: A Teen Girls Guide to Speaking Up and Being Who You Are. You can visit Emily's Guidance Girl website. You can also find her on Facebook, Google+ and Twitter.
APA Reference
Roberts, E. (2016, January 2). 11 Ways to Maximize Productivity and Gain Confidence, HealthyPlace. Retrieved on 2023, December 4 from https://www.healthyplace.com/blogs/buildingselfesteem/2016/01/11-ways-to-maximize-productivity-and-gain-confidence
Author: Emily Roberts MA, LPC