Restarting ADHD Medications After A Summer Drug Holiday
If your child has been off ADHD medication during the summer break, how soon should your child go back on medication before school starts?
Back to School, Back to ADHD Meds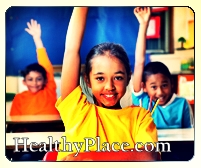 Was your child off of her ADHD medications during the summer break? If so, you may want to restart it at least a week or two before school starts to get back the routine of taking her medicine each day. This is especially important if your child is taking Strattera, which can take two or three weeks to even begin working.
Otherwise, says Vincent Iannelli, M.D., About.com's pediatric expert, the start of school is not a real good time to make any big changes in your child's treatment regimen. Your child will already be faced with new teachers and classes and perhaps a new school and new friends. It may help to give your child a few weeks to adjust to the new year before making any changes to her medication, especially if you are considering stopping her ADHD medicine altogether.
Of course, if the medication isn't working very well at all or if your child is having side effects, then a change in medication might be a good idea.
Dr. Iannelli says it is also important not to get too far past the beginning of the school year before you try to correct any problems. If your child is failing or having a lot of behavior problems, then waiting until the end of the semester or winter break may be too long. Talk to your child's teachers and her doctor early if she is struggling at school, either socially or with her work, so that you can intervene and help to work things out.
Even for kids with ADHD that are doing well in school, afterschool and homework time can be a struggle. If your child is on a short-acting stimulant for ADHD in the morning and at lunch time, then it may be wearing off by the time she is out of school. Another dosage of medication afterschool may help her concentrate and pay attention while she does her homework. Or consider one of the newer once-a-day stimulant medications, such as Concerta and Adderall XR, which often work for 10-12 hours and continue to work afterschool.
Sources:
Dr. Vincent Iannelli is About.com's pediatric expert.
---
---
next: Selecting the Right Medication for Your ADHD Child
~ adhd library articles
~ all add/adhd articles
APA Reference
Gluck, S. (2008, December 14). Restarting ADHD Medications After A Summer Drug Holiday, HealthyPlace. Retrieved on 2023, December 6 from https://www.healthyplace.com/adhd/articles/restarting-adhd-medications-after-a-summer-drug-holiday
Last Updated: February 14, 2016