The Importance of Advocating for Your ADHD Child At Risk in School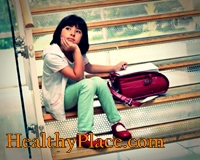 In my advocacy work, I've found that one of the biggest roadblocks to an ADHD child's education is lack of public awareness about the special needs of the child. The general public continues to find it difficult to believe that behaviors could result from an incompetency rather than from noncompliance. After all, so many of these children are so bright!
Nowhere is your ADHD child at greater risk than in the classroom, where he or she may be viewed as simply irresponsible or lazy. You as a parent must be alert to such vocal signals and be ready to intervene and sort out with school administrators whether symptoms are indeed a result of ADHD and/or other disabilities.
If your child's behavior continues to be seen as a "noncompliance problem", it can result in an inappropriate referral to the juvenile justice system. Once in the system, the child isn't afforded the rights that protect adults. However, safeguards can be installed that will protect a student from inappropriate, reactive responses.
Looking Out For Your Child
Advocating for your child with ADHD involves not only a good grasp of the disability, but also a basic understanding of effective advocacy tools and techniques. It's also essential to learn the basic protections afforded your ADHD child under the law. While not all children with ADHD necessarily qualify for services, they're all protected under the 504 Rehabilitation Act. This law prevents discrimination against a person with a disability, when a disability impacts one of life's major activities, one of which is learning. This law basically says that any child with a disability shall have accesst o any activity in which nondisabled peers participate in. When your child has a disability that requires special intervention with special education services then your child would also be covered by the Individuals with Disabilities Education Act, known as IDEA, which we'll address later in more detail.
The internet is a wonderful resource to discover what the law really says and what it means for your child. In particular, Pete and Pam Wright, at Wrightslaw.com, have extensive help for parents in the areas of law and advocacy. There are also many other fine links on my Resource Links Page. We will also be discussing in depth the new protections for our children written into the reauthorized special education law, IDEA. Finally, the law is not ambiguous in regard to ADHD. We will talk about the law, but then we will have "the rest of the story".
You should also be able to obtain a copy of your state's regulations, which, at the minimum, must meet federal regulations. There are plenty of websites that will give you a good grasp of special education law, as well as other pertinent information. However, I'm not a lawyer and do not dispense legal advice. For legal advice, you'll need to shop for a lawyer who is well versed in special education law. No matter what path you take you will need many of the tools of documentation that we shall discuss.
What I Know
I am happy to share all the advocacy techniques I've assembled through trial and error, and which have proven successful. It truly takes a real team effort to help a child struggling with ADHD. Effective communication is an absolute must. All team members must be on the same wavelength. Parents must make every effort to help build that team effort. They should also know what they must do if that effort is not forthcoming.
Always keep in mind that the spirit of the law is just as important as the letter of the law, and your child is entitled to a free, appropriate, public education. Every child is special. Every child has unique gifts and talents. Every child is entitled to reach his or her full potential. You, as the parent, are to be regarded as the expert on your child. You should be treated as a valued member of the education team.
---
---
next: Functional Behavior Assessment for Children with ADHD
~ back to Parent Advocate homepage
~ adhd library articles
~ all add/adhd articles
APA Reference
Staff, H. (2003, August 6). The Importance of Advocating for Your ADHD Child At Risk in School, HealthyPlace. Retrieved on 2023, December 5 from https://www.healthyplace.com/adhd/articles/adhd-child-at-risk-in-school
Last Updated: February 13, 2016