Schizoaffective Disorder: A Poorly Understood Condition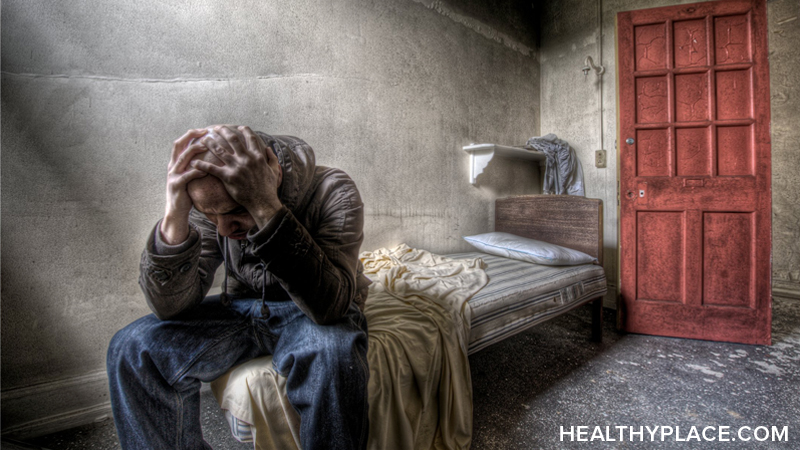 Schizoaffective disorder is poorly understood. Even mental health professionals know little about schizoaffective disorder.
I've been writing online about my illness for a number of years. In most of what I have written, I referred to my illness as manic depression, also known as bipolar depression.
But that's not quite the right name for it. The reason I say I'm manic-depressive is that very few people have any idea what schizoaffective disorder is - not even many mental health professionals. Most people have at least heard of manic depression, and many have a pretty good idea of what it is. Bipolar depression is very well known to both psychologists and psychiatrists, and can often be effectively treated.
I tried to research schizoaffective disorder online a few years ago, and also pressed my doctors for details so I could understand my condition better. The best anyone could say to me is that schizoaffective disorder is "poorly understood". Schizoaffective disorder is one of the rarer forms of mental illness and has not been the subject of much clinical study. To my knowledge there are no medications that are specifically meant to treat it - instead one uses a combination of the drugs used for manic depression and schizophrenia. (As I will explain later, while some might disagree with me, I feel it is also critically important to undergo psychotherapy.)
The doctors at the hospital where I was diagnosed seemed to be quite confused by the symptoms I was exhibiting. I had expected to stay only a few days, but they wanted to keep me much longer because they told me that they did not understand what was going on with me and wanted to observe me for an extended time so they could figure it out.
Although schizophrenia is a very familiar illness to any psychiatrist, my psychiatrist seemed to find it very disturbing that I was hearing voices. If I had not been hallucinating, he would have been very comfortable diagnosing and treating me as bipolar. While they seemed certain of my eventual diagnosis, the impression I got from my stay at the hospital was that none of the staff had ever seen anyone with schizoaffective disorder before.
There is some controversy as to whether it is a real illness at all. Is schizoaffective disorder a distinct condition, or is it the unlucky coincidence of two different diseases? When The Quiet Room author Lori Schiller was diagnosed with schizoaffective disorder, her parents protested that the doctors really didn't know what was wrong with their daughter, saying that schizoaffective disorder was just a catch-all diagnosis that the doctors used because they had no real understanding of her condition.
Probably the best argument I've heard that schizoaffective disorder is a distinct illness is the observation that schizoaffectives tend to do better in their lives than schizophrenics tend to do.
But that is not a very satisfying argument. I, for one, would like to understand my illness better and I would like those from whom I seek treatment to understand it better. That can only be possible if schizoaffective disorder were to get more attention from the clinical research community.
APA Reference
Staff, H. (2007, March 6). Schizoaffective Disorder: A Poorly Understood Condition, HealthyPlace. Retrieved on 2023, December 6 from https://www.healthyplace.com/thought-disorders/living-with-schizoaffective-disorder/schizoaffective-disorder-a-poorly-understood-condition
Last Updated: June 10, 2019