Mental Illness Isn't All-Encompassing
Here's what's happening on the HealthyPlace site this week:
---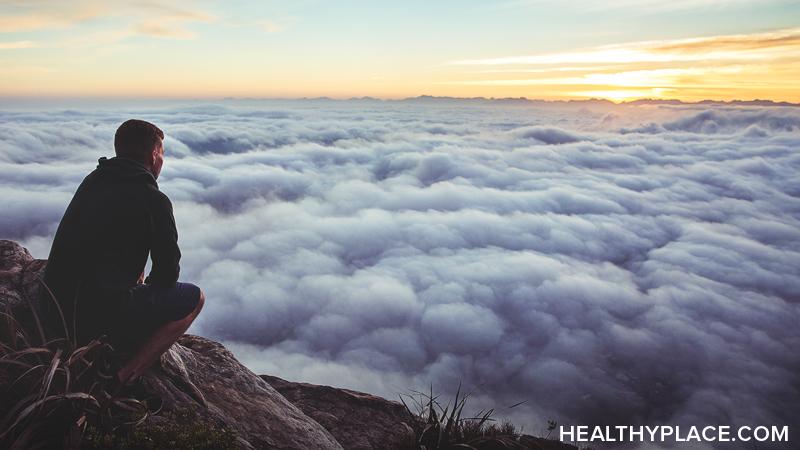 Mental Illness Isn't All-Encompassing
Living with mental illness can be stressful and challenging. Any mental illness affects the entire person—thoughts, emotions, behaviors, relationships with self and others, and more. By definition, for a mental health challenge to be classified as a mental illness, it must be pervasive, which means it must affect all or almost all aspects of someone's life. It also must be present for a long time.
Yet mental illness doesn't have to be all-encompassing. Let's explore a few things about mental illness that show that it's doesn't have to overtake you, knocking you down and keeping you down.
You're living life. Maybe you can't do exactly what you want to do, but you are living and you are doing some good things.
You have other aspects of your life to turn your attention to, such as relationships.
Mental illness isn't who you are. You are a unique human being who is going through a difficult time.
You have hopes and dreams. Mental illness may change things, but it doesn't take away your visions.
You can take action, even one small step each day, to move forward despite mental illness.
Mental illness is difficult, but by focusing on other things in your life you can keep it from overpowering you.
Related Articles Dealing with Mental Illness and You
Your Thoughts
Today's Question: Living with mental illness is challenging. How do you keep it from overpowering you? We invite you to participate by sharing your thoughts, knowledge, and experiences on the HealthyPlace Facebook page and on the HealthyPlace Google+ page.
---
---
From the HealthyPlace Mental Health Blogs
On all our blogs, your comments and observations are welcomed.
Feel free to share your thoughts and comments at the bottom of any blog post. And visit the mental health blogs homepage for the latest posts.
------------------------------------------------------------------
From HealthyPlace YouTube Channel
Bipolar Disorder and College at 19 Years Old
I was 19 years old and in college when my symptoms of bipolar disorder really got out of hand. This is where I had my most intense bipolar breakdown. What was it like? What did my college friends at the time think was going on? And what led to my ending up in a psychiatric hospital and finally getting diagnosed with bipolar 2? Take a look at the video.
------------------------------------------------------------------
Most Popular HealthyPlace Articles Shared by Facebook Fans
Here are the top 3 mental health articles HealthyPlace Facebook fans are recommending you read:
If you're not already, I hope you'll join us/like us on Facebook too. There are a lot of wonderful, supportive people there.
------------------------------------------------------------------
Mental Health Quote
"Behind my smile is a breaking heart, behind my laugh I´m falling apart, behind my eyes are tears at night, behind my body is a soul trying to fight."
Read more mental health quotes.
------------------------------------------------------------------
That's it for now. If you know of anyone who can benefit from this newsletter or the HealthyPlace.com site, I hope you'll pass this onto them. You can also share the newsletter on any social network (like facebook, stumbleupon, or google+) you belong to by clicking the links below. For updates throughout the week, circle HealthyPlace on Google+, follow HealthyPlace on Twitter or become a fan of HealthyPlace on Facebook. Also, check out HealthyPlace on Pinterest and share your mental health pins on our Share Your Mental Health Experiences board.
APA Reference
Peterson, T. (2017, April 18). Mental Illness Isn't All-Encompassing, HealthyPlace. Retrieved on 2023, December 6 from https://www.healthyplace.com/other-info/mental-health-newsletter/mental-illness-isn-t-all-encompassing
Last Updated: May 8, 2017