Inspiring People with Mental Illness
HealthyPlace Mental Health Newsletter
Here's what's happening on the HealthyPlace site this week: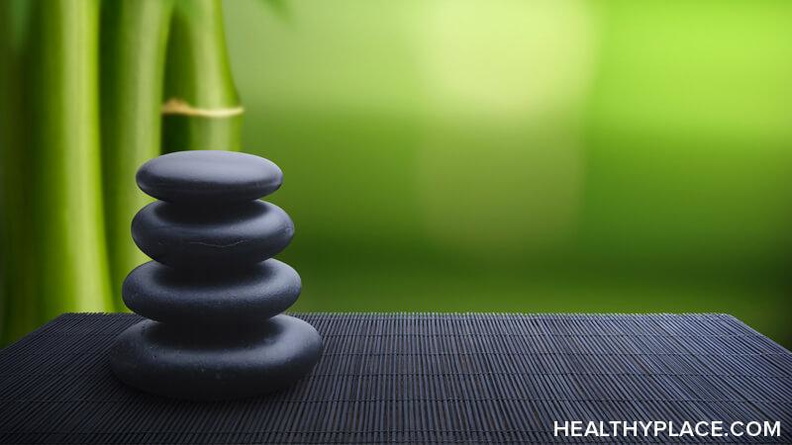 Inspiring People with Mental Illness 
Many times in our lives, we could use someone who we can look up to. Someone who can inspire us to work harder, do things differently, become better versions of ourselves. This week, I have two people who might inspire you.
Fighting the Worst Depression Ever
Jack Smith authors the Coping with Depression blog on HealthyPlace.com. You may have noticed he hasn't been writing for almost two months. Facing a horrible, protracted bout of major depression which nothing he and his doctors tried could relieve, Jack was hospitalized. And then he faced a decision, should he undergo what has been described as the scariest depression treatment of all - ECT, electroconvulsive therapy? He fought his fears and did it. He says ECT may have changed his life.
Battling Hallucinations, Delusions and Horrendous Stigma to Recover From Schizophrenia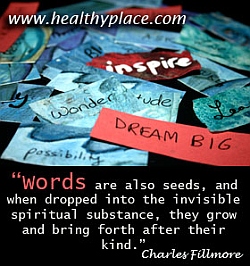 When I try and imagine what Dan Hoeweler, our schizophrenia blogger, has been through, it brings tears to my eyes. Not only did he have to live with one of the worst mental illnesses and all that means, on top of that he faces the stigma of schizophrenia day-after-day. And somehow, he's not only managed to recover from schizophrenia, he has his dignity intact and inspires others with schizophrenia that, they too, can achieve what he's done by accepting schizophrenia.
Are these two people some kind of superhumans able to defy what others can't. I think if you asked them, they would say "no, we're just like everybody else." And that's where the inspiration comes in. If they could do it, think to yourself, "maybe I can too."
"New" Schizophrenia Information Community
We're always busy here at HealthyPlace. This week, we reopened our Thought Disorders Community, where you'll find trusted information on schizophrenia and schizoaffective disorder. We have lots of new articles and videos. The information is organized and easy to find. Check it out and I hope you'll share it with others. Here's a very small sample of the schizophrenia articles you'll find there:
---
---
Share our Stories
At the top and bottom of all our stories, you'll find social share buttons for Facebook, Google+, Twitter and other social sites. If you find a particular story, video, psychological test or other HealthyPlace feature helpful, there's a good chance others in need will too. Please share.
We also get many inquiries about our linking policy. If you have a website or blog, you can link to any page on the HealthyPlace website without asking us beforehand.
------------------------------------------------------------------
Most Popular HealthyPlace Articles Shared by Facebook Fans
Here are the top 3 mental health articles HealthyPlace Facebook fans are recommending you read:
If you're not already, I hope you'll join us/like us on Facebook too. There are a lot of wonderful, supportive people there.
Mental Health Experiences
Share your thoughts/experiences with any mental health subject, or respond to other people's audio posts, by calling our toll-free number (1-888-883-8045).
You can listen to what other people are saying by clicking on the gray title bars inside the widgets located on the "Sharing Your Mental Health Experiences" homepage, the HealthyPlace homepage, and the HealthyPlace Support Network homepage.
If you have any questions, write us at: info AT healthyplace.com
------------------------------------------------------------------
From the HealthyPlace Mental Health Blogs
I want to introduce our new bloggers to you.
Your comments and observations are welcomed.
Feel free to share your thoughts and comments at the bottom of any blog post. And visit the mental health blogs homepage for the latest posts.
EMDR Self-Help Techniques on HealthyPlace TV
EMDR therapy is known for it's quick relief of PTSD symptoms resulting from traumas like rape and combat. Dr. Francine Shapiro discovered and developed EMDR. We did a great interview with Dr. Shapiro discussing how EMDR works, its benefits, plus new self-help techniques you can use to counter negative thoughts and emotions. Watch EMDR Self-Help Techniques.
Improving Relationships Between Brothers And Sisters
In childhood, some brothers and sisters get along fabulously. Others fight like cats and dogs. As a parent, you hate to see it, but sometimes no matter what you try, the fighting continues.
The Parenting Coach, Dr. Steven Richfield, has some advice for parents whose children constantly fight.
That's it for now. If you know of anyone who can benefit from this newsletter or the HealthyPlace.com site, I hope you'll pass this onto them. You can also share the newsletter on any social network (like facebook, stumbleupon, or digg) you belong to by clicking the links below. For updates throughout the week:
APA Reference
Staff, H. (2012, April 27). Inspiring People with Mental Illness, HealthyPlace. Retrieved on 2023, December 6 from https://www.healthyplace.com/other-info/mental-health-newsletter/inspiring-people-with-mental-illness
Last Updated: September 11, 2017