How to Adjust to Your New Mental Illness Diagnosis
Here's what's happening on the HealthyPlace site this week:
---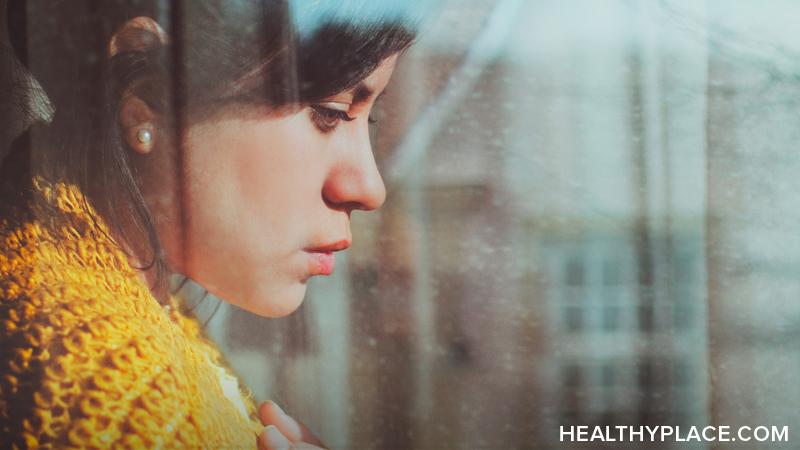 How to Adjust to Your New Mental Illness Diagnosis
A new diagnosis of mental illness typically brings with it a storm of thoughts, feelings, and experiences. It can be difficult to adjust to life with a diagnosed mental illness. Thinking of yourself and your diagnosis in terms of relationships can help you center yourself and create ways to move forward and thrive.
Our lives are largely about relationships. We have many different types of them, including relationships with
Our self
Family
Friends
Romantic partners
Our actions, thoughts, and feelings
Our life goals
When we conceptualize our life as a system of relationships, it becomes easier to adjust to a mental illness diagnosis. What relationship is most important to you right now? Is it yourself and figuring out self-care? Is it a relationship with someone else and determining how you can support each other? What about life goals and wondering how this diagnosis will impact your long-term plans? You have relationships with all of these things and more, and thinking about how you will nurture each one will help you live well.
The time after a mental illness diagnosis is a period of redefining who you are and what is important to you. What are your relationships, and how do you want to nurture them?
Related Articles Dealing with Mental Illness Diagnosis
Your Thoughts
Today's Question: What helped you adjust to a mental illness diagnosis? We invite you to participate by sharing your thoughts, knowledge, and experiences on the HealthyPlace Facebook page and on the HealthyPlace Google+ page.
---
---
From the HealthyPlace Mental Health Blogs
On all our blogs, your comments and observations are welcomed.
Feel free to share your thoughts and comments at the bottom of any blog post. And visit the mental health blogs homepage for the latest posts.
------------------------------------------------------------------
From HealthyPlace YouTube Channel
How Bipolar Disorder Changed Me
When I received a diagnosis of bipolar 2 disorder, it changed my life. I finally had an answer to the all my questions related to the intense emotional and mental pain I had been experiencing. It is similar to being physically ill, constantly going back and forth to the doctor, but receiving no answer for why you feel this way. You feel stuck and unable to move forward.
------------------------------------------------------------------
Most Popular HealthyPlace Articles Shared by Facebook Fans
Here are the top 3 mental health articles HealthyPlace Facebook fans are recommending you read:
If you're not already, I hope you'll join us/like us on Facebook too. There are a lot of wonderful, supportive people there.
------------------------------------------------------------------
Mental Health Quote
"I didn't want to wake up. I was having a much better time asleep. And that's really sad. It was almost like a reverse nightmare, like when you wake up from a nightmare you're so relieved. I woke up into a nightmare." - Ned Vizzini.
Read more depression quotes.
------------------------------------------------------------------
That's it for now. If you know of anyone who can benefit from this newsletter or the HealthyPlace.com site, I hope you'll pass this onto them. You can also share the newsletter on any social network (like facebook, stumbleupon, or google+) you belong to by clicking the links below. For updates throughout the week, circle HealthyPlace on Google+, follow HealthyPlace on Twitter or become a fan of HealthyPlace on Facebook. Also, check out HealthyPlace on Pinterest and share your mental health pins on our Share Your Mental Health Experiences board.
APA Reference
Peterson, T. (2017, April 24). How to Adjust to Your New Mental Illness Diagnosis, HealthyPlace. Retrieved on 2023, December 8 from https://www.healthyplace.com/other-info/mental-health-newsletter/how-to-adjust-to-your-new-mental-illness-diagnosis
Last Updated: May 8, 2017