An Introduction to My Life, My Writing and My Illness
My name is Dan Hoeweler, and if you were to meet me in person, I would seem like your average eccentric artist. I am in many ways undeniably ordinary. I live in a house with my cat Mr Giggles, who I deeply love. I have many friends and work as a janitor at an amusement park, and have been there for three years now without incident. I, with the help of my family, have been purchasing and renovating houses together during the winter time. I blend in fairly well in most situations, and if you were to talk to me you might find me somewhat intelligent and charming.

When people ask me what I do for a living, I tell them that I work part time in real estate, part time at an amusement park and also write for magazines in my spare time. Often they become very interested about my writing, and when they ask what I write about I nudge them off.
The things that I write about in my blog "Creative Schizophrenia" are a far cry from who I really am these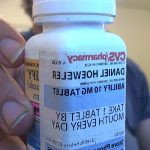 days, so much so that many people, particularly those not close to me, have wandered if I am simply trying to get attention or launch a career in a surreptitious manner.
The truth is behind that charming smile, creative abilities and eloquent conversations, is the dark secret that I have unquestionably had great difficulties interpreting reality in the past. I was told by a psychiatrist that I had schizoaffective disorder in 2007, but before that I had been told a dozen different things.
There is only one thing, according to my doctor, that separates me from your average case of Schizoaffective disorder.
"What makes you soooo interesting, my friend, is that you are 100 times better on this particular anti-psychotic."
I am not a physician or expert on Schizophrenia; I am simply a writer who wants to describe his own issues with reality. To be honest, I don't know anyone well who has schizophrenia or have even taken a course in abstract psychology before, so if you are reading this, thinking that I have all the answers from a medical perspective, I can tell you that I don't.
This illness has caused me a lot of pain in the past, and just because I live a normal life now doesn't mean that it doesn't effect me. I hold onto a lifeline each and every day, and am forever thankful to the doctor who saved my life. I also fully appreciate the research and development that has gone on to develop these drugs and have given me the life I thought I would never live. I am writing this now, as a way to return my thanks.
APA Reference
Hoeweler, D. (2011, November 19). An Introduction to My Life, My Writing and My Illness, HealthyPlace. Retrieved on 2023, November 29 from https://www.healthyplace.com/blogs/creativeschizophrenia/2011/11/an-introduction-to-my-life-my-writing-and-my-illness
Author: Dan Hoeweler
Hi Dan, Thanks for your writing and sharing your strength and part of your world. Blessings to the doc who helped you. I have no doubt your words will reach someone who will need to read them and gain strength from them.
Peace, Love and Light
Liz
Hello Dan,
Thank you for your article. I too am diagnosed with Schizo-Affective Disorder. Your story is soooo similar to my own. Since my Dr. finally found the "right" medication, I am now living a normal life too.
I am writing a book about my illness, because I also want to help change someones life for the better. Hopefully my story will be proof that recovery is possible. You write so eloquently. Thank you for sharing your story.
Laurie
Just started reading your poetry and blog archives. This is great. Thank you for sharing your experience and advice. Your writings are well written and I look forward to read many more!
Just took a look at your blog. Your writing is pretty darn good! I'm looking forward to reading more of your posts. I'm also on a recovery journey from schizophrenia/schizoaffective disorder so I can sympathize with you on a lot of angles. If you're interested in my story, visit my blog (lifeinlitlewords.wordpress.com). I'd love to have you!
Best,
Larissa
Thank You,
I hope you continue reading, and thank you for enjoying my posts. Hopefully you will gain some insight into your condition or help a family member understand your illness. We are all special, mentally ill or not. We all suffer, though some more than others. Don't let anyone tell you otherwise!
I think this is one of the most important info for me. And i am glad
reading your article. But should remark on some general things, The web site style is perfect, the articles is really
excellent : D. Good job, cheers
Leave a reply