Plan Ahead to Reduce Depression During the Holidays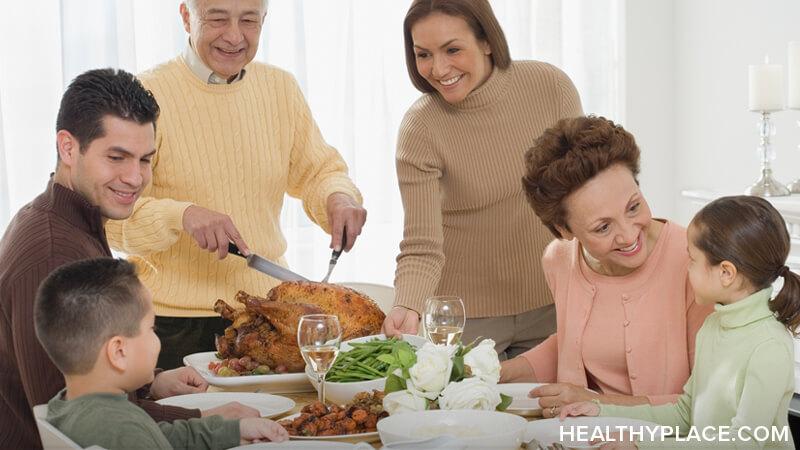 The holidays are quickly approaching, and in order to cope well with depression during the holidays, we need to have a plan in place. While this may be the most wonderful time of the year for some, winter holidays can be the most difficult for others. Those of us depression may be faced with a myriad of potential triggers during the holidays; however, there are some things we can do in order to equip ourselves to cope with them and better deal with our depression during the holidays.
Reduce Depression During the Holidays by Pre-Planning
What Will You Do About Decorations?
First of all, you may choose not to decorate for the holidays. That's up to you; you have to decide what makes you less likely to face a more difficult battle with depression during the holidays. I like to decorate, so I go ahead and decorate early. Some would say too early -- I decorate for the December holidays on November 1. I do this because I get stressed if I have too many things to do in December. Plus, this allows me to have plenty of time to enjoy looking at my beautiful decorations before it's time to take them down again. Also, we still celebrate Thanksgiving; we just eat our meal while basking in the glow of our lovely December decorations. This is one way that I manage my depression during the holidays.
What Will You Do About Holiday Invitations?
Secondly, don't feel like you have to say yes to every invitation that you receive; I don't. I feel overwhelmed if I try to attend too many functions. I also say no if the holiday gathering involves people who are unwilling to accept or who make rude remarks about my depression. The holiday season should be a pleasant time for us. We don't have to do anything that could deepen our depression.
What Will You Do About Holiday Spending?
Finally, make a budget and stick to it. While it can be tempting to try to make the holidays perfect by purchasing the best gifts and top-notch decorations, this will only leave you feeling as empty as your bank account will be after all of that overspending. Keep things simple. Ride around and look at holiday lights. Read holiday books while sipping hot cocoa or cider. Watch holiday movies and eat popcorn. These activities are fun, and they aren't likely to leave you overdrawn and in a deeper depressive state once the holidays have passed.
It is my hope that getting a plan in place ahead of time will make the holiday season more joyful for all of us. What tips or advice do you have for coping with depression during the holidays?

APA Reference
Smith, J. (2017, November 9). Plan Ahead to Reduce Depression During the Holidays, HealthyPlace. Retrieved on 2023, December 6 from https://www.healthyplace.com/blogs/copingwithdepression/2017/11/managing-depression-during-the-holidays
Author: Jennifer Smith
For some of us, we have lost some of that family holidays through a divorce. I remember how it once was and it is no longer there.
I am sorry. The holidays can definitely be a painful reminder of things that we have lost. When my oldest son was deployed during the holidays a few years ago, one thing I did was to create new traditions rather than sticking to the old ones. That way, I wasn't sitting there thinking about how he was always here for this or that activity in the past. Also, I know it's difficult, but try to meet some new people and enjoy holiday gatherings with them. I hope you find something that works for you and helps to ease the pain.
Leave a reply