About Ashley Womble, Author of 'Coping with Depression'
For the longest time, I thought I was just a sensitive, moody girl who had been battered by bad luck. I didn't think I was depressed because reasons to be sad were always around. Throughout my 20s, I experienced a handful of family tragedies, lots of death, and my fair share of broken relationships. When a psychiatrist said that I had depression and anxiety, I felt I had earned my Diagnostic and Statistical Manual of Mental Disorders (DSM) diagnosis the way one earns a graduate degree. I had a masters in sadness. I figured I would always listen to Elliott Smith and read Virginia Woolf's novels. Depression was in my bones. Instead, not long after I began treatment for depression, I discovered that my feelings were symptoms of an illness, not personality traits. Happiness had been inside of me all along.
You Can Have Depression and Be Incredibly Happy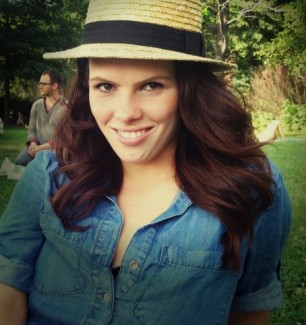 I'm thrilled to join Liz Smith as a blogger for Coping with Depression, because I want to share the ways I've learned how to live happily with depression. I am going to write about coping strategies that have worked for me and may also work for you. I'll discuss how depression can impact relationships, health, and life in general. I hope these posts will help you discover that it is possible to live with this illness, or love someone who does, and have a really amazing life. Although Elliott Smith songs don't sound quite the same, I've found it's much better to master happiness.
More about Ashley Womble of "Coping with Depression"
https://youtu.be/sH9dEks7rRs
You can connect with Ashley Womble on Twitter, Facebook, LinkedIn, and Google +.
APA Reference
Womble, A. (2015, June 22). About Ashley Womble, Author of 'Coping with Depression', HealthyPlace. Retrieved on 2023, November 29 from https://www.healthyplace.com/blogs/copingwithdepression/2015/06/about-ashley-womble-author-of-coping-with-depression
Author: Ashley Womble
I like your phrase "You Can Have Depression and Be Incredibly Happy" because it's very positive to those who read :)
Keep going on, I trust that you can Ashley :)
Thanks! I hope you keep reading.
Hi Ashley,
I was wondering if you knew of a educational institution that specifically researches the many causes of depression that would be interested in receiving personal experiences with depression for study purposes. I would like to summit a profile of my particular experiences and theories of what physically triggers my clinical depression. It would give my suffering a purpose, in order to help specialist further understanding and possibly develop aids to help others, whether they be the medical, psychiatric, nutritionist, psychologist, holistic and naturalist. Thank you for any information you can share with me.
Leave a reply