How Setting Intentions Improved My Confidence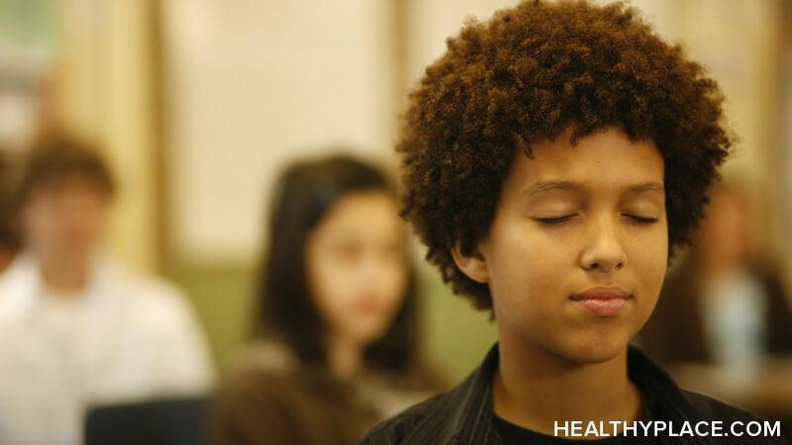 Setting intentions can improve your confidence and belief in your abilities. An intention is a like a goal, but more powerful and effective, in my opinion. Intentions are the dreams that you want to achieve and the feelings you want to bring into your life. The short-term gains from setting intentions are that they can help you get a grip on negative thoughts to more neutral or positive ways of thinking the long-term gains from setting intentions may be improved confidence.
Setting intentions or goals may seem scary. I thought so, too."What if I don't get what I want? What if I get disappointed?" Totally understandable, but intentions are not set in stone, they are thoughts and ideas that change and evolve as you do.
I recently published my first book. The goal wasn't to be on the bestseller list (although it would be nice). The intention behind the book was to help people and get others to benefit from my writing and experience. Rather than tell myself "I have to sell 20,000 copies" which is a goal, I wrote in my journal and put on my vision board, "I want my book to get in the hands of those who need it." That's exactly what happened.
This improved my confidence because I didn't have to reach a lofty goal or feel bad if I didn't sell a certain amount. It makes me more compassionate with myself and also reminds me of what I want to achieve.
Goals have a more ridged and all-or-nothing mentality associated with them. Whether it's weight loss or money, goals are more achievement based. Setting intentions starts with a feeling and a desire. "I can't wait to share my book with the world so that I can help more people," rather than, "I need to be a best-selling author" In simple form, your intentions are your thoughts directed toward the desired outcome.
Setting Intentions Is a Science
Setting Intentions is a science. You may be thinking this is some mindfulness practice that only works for Buddhist Monks or Oprah, but research has indicated for years that mind over matter can be powerful beyond measure.
The most common example is the placebo effect. This is when people believe that they are getting something that will help them with the desired outcome. In some clinical research studies sugar pills having the same effect as aspirin (because the participants think they are getting the medication). People can even feel "drunk" after drinking non-alcoholic beverages because in many cases their minds work over matter.
When you set an intention and then act on it to demonstrate your commitment (writing them down), amazing things occur. Intention can also give us fortitude for dealing with tough times. My publishing process for the book didn't come with ease. It was stressful. My intention is to help others through my writing and that's what I continue to focus on even when the process is difficult. I am tested daily and instead of it rocking my confidence, I'm able to continue with my day.
Setting Intentions Used in Real Life
Before you get out of bed, you can intend to have a productive day filled with positive events.
Before you go into a new situation you can set an intention to have fun.
When trying to adopt a new healthy habit you can set the intention that you want to treat your body with respect.
4 Steps for Setting Intentions
Get clear about something you want, why you want it and write it down.
Share your intention with someone supportive.
Do something today to demonstrate your commitment to your intention.This doesn't mean write the whole book! This means, research book publishing, write a paragraph, look for an author you admire and research how they started out.
Acknowledge that you did what you said you would and then, take the next step and remind yourself what your purpose is.
So what's your intention for today? For the next week? The project you are currently working on? Set one now and see what happens.
Emily is the author of Express Yourself: A Teen Girls Guide to Speaking Up and Being Who You Are. You can visit Emily's Guidance Girl website. You can also find her on Facebook, Google+ and Twitter.
APA Reference
Roberts, E. (2015, October 9). How Setting Intentions Improved My Confidence, HealthyPlace. Retrieved on 2023, November 30 from https://www.healthyplace.com/blogs/buildingselfesteem/2015/10/how-setting-intentions-improved-my-confidence
Author: Emily Roberts MA, LPC