Mental Health First Aid Kits for Anxiety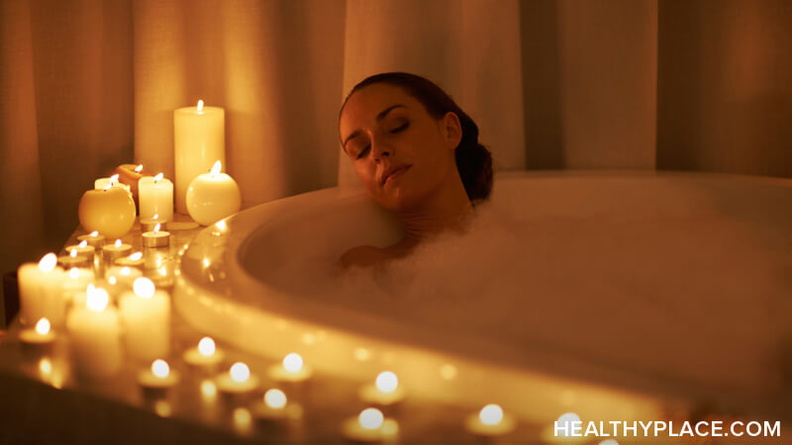 Mental health first aid for anxiety or otherwise can refer to a formal educational program that trains people to identify, understand, and respond to people showing signs of mental illness. It's also a concept that we can all use to treat our anxiety when it flares and threatens to damage us in some way (Developing a Wellness Toolbox). Taking action to keep a problem from growing and worsening is a proactive way of taking control away from anxiety and putting it back into your own hands. By learning how to create and use a mental health first aid kit for anxiety, you can be ready for anything anxiety tries to throw at you.
Anxiety can strike or flare up at any time and in any place, seemingly without warning. Even if you've been relatively anxiety-free for some time, anxiety can pop up and throw you off course. I've worked hard and have done many things to transcend my own anxiety; however, whether it's my social anxiety or my performance- and perfectionism-based anxiety, it has a nasty habit of appearing unbidden in my brain, body, and life.
The Role of an Anxiety Mental Health First Aid Kit
I have an anxiety mental health first aid kit handy for those times when anxiety surfaces and wants to knock me down. Mental health first aid kits are like standard first aid kits: they contain items to provide emergency relief in order to keep a problem from worsening.
A mental health first aid kit for anxiety reduces anxiety in the moment so we can keep moving forward. Just as a standard first aid kit doesn't assist in creating healthy lifestyle habits, a mental health first aid kit for anxiety doesn't serve to help us create long-term strategies for an anxiety-free life. Mental health first aid allows us to tend to ourselves to treat anxiety flare-ups before they become a big problem.
How to Build a Mental Health First Aid Kit for Anxiety
The best time to create your mental health first aid kit for anxiety is when you don't need it. We stock standard first aid kits before we need them and replenish them after we use them so they're ready for emergencies. It's important to have a kit we can grab and use, ready to go when we need it. Consider including the following elements in your kit:
A container: You should have a special box or container to hold your first aid items. Make it suit your personal style so it's unique to you and, because you like it, will contribute to a positive mood and mindset.
Something cleansing: Standard kits have alcohol wipes to disinfect. Use this general concept in your anxiety first aid kit. Include items that cleanse and calm your thoughts and emotions such as essential oils and cotton balls (apply several drops to cotton and breathe in the scent), a candle and lighter, bubble bath and scented shower gel, and other such items.
Inspirations and motivations: One reason bandages are included in standard first aid kits is to stop bleeding. We can't exactly put a bandage on anxiety, but we can apply the same concept. Stop anxiety from "bleeding" all over you by tending to your thoughts and emotions. Stop anxious thoughts that suddenly bombard you by accessing inspirational, motivational messages and images. Pick a few quotes that remind you of your purpose and goals, of where you want to go and why you want to get there. Include calming images that reduce anxiety as you look at them mindfully.
The three most important elements of any mental health first aid kit for anxiety are having one, tailoring it to your own unique personality and anxiety needs, and using it when your anxiety suddenly flares. Tending to immediate needs in the moment will allow you to move forward and continue to use your long-term strategies for thriving with or without anxiety.
APA Reference
Peterson, T. (2017, April 16). Mental Health First Aid Kits for Anxiety, HealthyPlace. Retrieved on 2023, December 6 from https://www.healthyplace.com/blogs/anxiety-schmanxiety/2017/04/mental-health-first-aid-for-anxiety
Author: Tanya J. Peterson, MS, NCC, DAIS