Can You Cure Anxiety Attacks?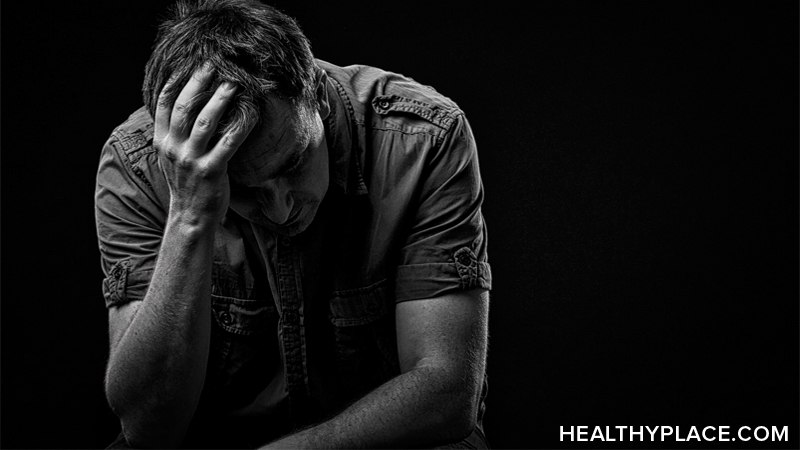 The answer to the question, "Can you cure anxiety attacks?" actually depends on you – the type of anxiety you're having, frequency of attacks, and any underlying causes. Everyone has periods of worry in their lives, but people who have anxiety attacks constantly worry excessively about a variety of things. The majority of these people simply need to learn skills and strategies for coping with nervousness, fear, and anxiety.
Learn About Ways to Cure Anxiety Attacks
Take the first step down the road to cure anxiety attacks by making an appointment with you doctor. He or she will most likely give you a routine physical exam and ask questions to determine if something in particular is causing your tension and anxiety. Some types of prescription medication, and even illicit drugs, can cause anxiety attacks. Hyperthyroidism, a condition characterized by an over active thyroid gland, can cause anxiety attacks, as can depression. If none of these are causing your symptoms, you may have generalized anxiety disorder (GAD).
Think Drugs Are the Only Way to Cure Anxiety Attacks? Think Again.
If you think that taking potent, personality-altering medications is the only way to cure anxiety attacks, think again. Consider the many anxiety attack cures that use natural treatment strategies and psychological programs designed specifically for anxiety sufferers – some of these programs even allow you to receive treatment and relief without leaving the comfort of home.
Self Help Books Offering Anxiety Attack Cures
Yes, you can find anxiety attack cures in a book. Simply purchase one of these self-help books and any accompanying materials (like workbooks) written by professionals who specialize in natural cures for anxiety attacks.
The Anxiety and Phobia Workbook, Fourth Edition, Edmund J. Bourne – This practical workbook teaches specific skills and tools to use in overcoming anxiety attacks, panic attacks, and related phobias. It also includes information about using herbal supplements.
Beyond Anxiety and Phobia: A Step-by-Step Guide to Lifetime Recovery, Edmund J. Bourne – This guide provides an array of strategies for overcoming symptoms of anxiety and panic forever by examining the deeper origin of the symptoms. Bourne includes information about alternative therapies and homeopathic treatments as well.
The Cognitive Behavioral Workbook for Anxiety: A Step-by-Step Program, William J. Knaus – Knaus works with the reader to develop a personal plan for recognizing anxiety triggers, changing destructive thought patterns, and stopping unfounded fears before they spiral out of control.
These three represent only a fraction of the effective and highly regarded self-help books available to cure anxiety attacks.
Cure Anxiety Attacks Using Self Help Audio CD Programs, DVDs, and More
Some people find that listening to information or viewing videos about programs that cure anxiety attacks works best for them. Look below to see examples of the many programs available that teach you how to cure anxiety attacks without medicines or long therapy sessions away from home.
Pass Through Panic: Freeing Yourself from Anxiety and Fear, Audio CD, Dr. Claire Weekes – Dr. Weekes provides listeners with tools and skills for overcoming anxiety, panic, and fear through this 8-part audio CD series.
At Last a Life – The Complete Book for Cure from Anxiety and Panic, eBook, Paul David – An ex-sufferer of debilitating anxiety and panic, David delivers healing advice, tools, and a recovery plan based upon his 10-year, personal battle with anxiety and panic attacks.
Viniyoga Therapy for Anxiety Relief, DVD, Gary Kraftsow – Expert Gary Kraftsow takes the viewer through the process of therapeutic yoga techniques for developing physiological balance and cultivating mindful tools to shift mood and alter self-concept. The video gives the impression of participating in a one-on-one multi-session course with Kraftsow.
Find additional resources at Anxieties.com, which bills itself as the largest free self-help site on the Internet. David D. Burns, M.D. also hosts a website called, Feeling Good that has many resources, self-help guides, and helpful links for anxiety and panic sufferers.
Cure Anxiety Attacks Without Drugs or Long Therapy Sessions
You can cure anxiety attacks that have stolen your freedom and joy without taking anxiety drugs and attending expensive therapy sessions away from home. Take your life back from the clutches of anxiety and fear.
Additional Anxiety Attack Information
APA Reference
Gluck, S. (2021, December 21). Can You Cure Anxiety Attacks?, HealthyPlace. Retrieved on 2023, December 1 from https://www.healthyplace.com/anxiety-panic/anxiety-information/can-you-cure-anxiety-attacks
Last Updated: January 5, 2022