ADHD Therapy: ADD, ADHD Therapy for Children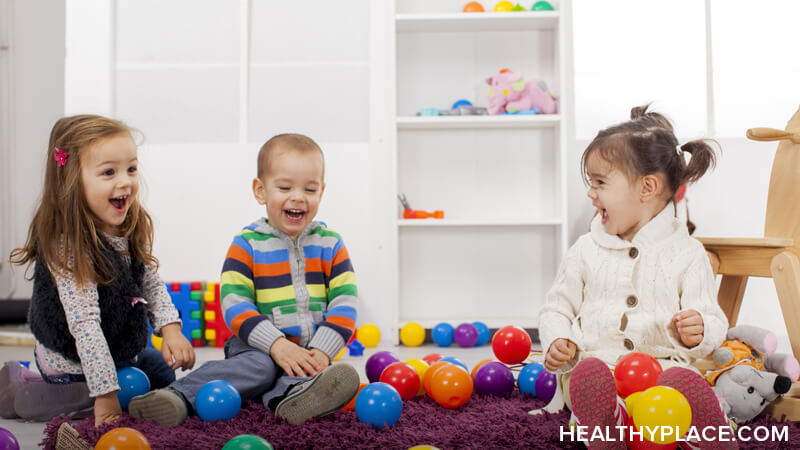 A primary goal of ADHD therapy is to reduce undesirable symptoms associated with the disorder and improve the performance of daily tasks and responsibilities. In addition to treatment with stimulant prescription ADHD medications, ADD therapy can enhance and complement the positive effects of ADHD medication in children.
How ADHD Therapy for Children Works
ADD therapy provides counseling and tools that the child can use to help manage his ADHD symptoms. Stimulant drugs, commonly used in the treatment of ADHD, seem to work by bringing brain neurotransmitter levels to normal. ADHD medications, while very effective in reducing symptoms, provide only physiological relief to the child. To reach his potential and achieve success, the child must learn a variety of skills, behavior modifications, and how to change destructive thought patterns. That's where ADHD therapy for children can prove very effective.
Types of ADHD Therapy
Social workers, psychologists, psychiatrists, or other mental health professionals provide ADHD therapy for children (see Where to Find ADD Help). These professionals use a variety of techniques in counseling the ADD child, but ADHD behavioral therapy and ADHD cognitive therapy techniques represent the most common types of ADHD therapy.
ADHD Behavior Therapy - The mental health professional teaches parents and children behavior modification strategies that help them cope with challenging situations. Think of these techniques in the context of ABC; wherein, A represents Antecedents, B represents Behaviors, and C represents Consequences. Essentially, ADHD behavior therapy utilizes a basic token-reward system. Antecedents are triggers that occur prior to behaviors. Behaviors are negative things the child does that parents and therapists work to change. Consequences are the interventions consistently imposed by the parents to effectively change the behavior in the future.
ADHD Family Therapy - Counselors help parents and siblings of the ADHD child as a group by teaching them how to cope with the pressures and issues that emerge from living with a child with ADHD.
Psychotherapy - The discipline of psychotherapy uses ADHD cognitive therapy techniques in addition to other therapeutic strategies. Many children with ADD have co-morbid mental disorders, such as anxiety and depression. The psychotherapist can discuss issues that bother the child and explore negative behaviors, as well as provide ways to reduce the effects of ADD symptoms.
Support Groups and Skills Training – Parents and children can attend ADD support group meetings, which include skills training and education about ADHD therapy for children. The meetings provide a support network of other families coping with the disorder. Together, they can discuss common issues and experiences with using the various coping skills and strategies.
Issues Addressed in ADHD Therapy
ADHD therapy techniques address a variety of issues associated with ADHD in children. Common issues dealt with during therapy sessions include:
destructive thought patterns
emotional outbursts
depression
learning challenges
difficulties maintaining friendships and other social relationships
impatience and impulsiveness
defiance
forgetfulness
restlessness
Finding a Qualified ADD Therapy Professional
Finding a skilled mental health professional with years of experience providing ADHD therapy for children is very important. You can start with a referral from your child's pediatrician. Another referral source is your county psychological association. Also, check with other parents of ADHD children. There's a good chance their child is receiving ADD therapy and you can get feedback on that particular therapist and their ability to provide ADHD therapy for children.
Parents can also search through several ADHD practitioner referral sites on the Internet. Physicians and therapists listing on these services do so because they have experience providing ADHD therapy and likely specialize in it.
APA Reference
Gluck, S. (2021, December 20). ADHD Therapy: ADD, ADHD Therapy for Children, HealthyPlace. Retrieved on 2023, December 1 from https://www.healthyplace.com/adhd/adhd-children/adhd-therapy-add-adhd-therapy-for-children
Last Updated: January 2, 2022