Movies About Self Injury, Self Harm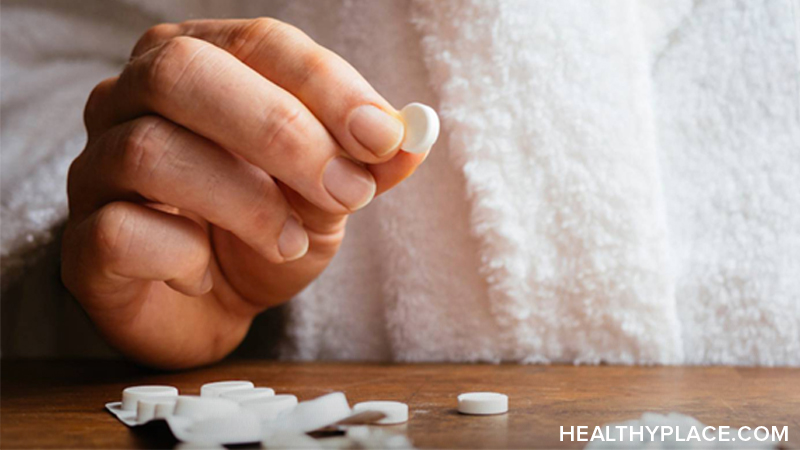 Hollywood and television offer only a few movies about self-injury that focus entirely on the issue, but others exist that include segments or references to self-injury cutting and other types of self-harm. Below is a list of television shows and movies about self-mutilation and other forms of self-injury, including one compelling documentary.
Television Shows and Movies About Self Injury
Please note that television shows and movies about self-injury may contain images and themes that increase the urge to self injure (much like self-harm pictures and photos can trigger feelings). If you engage in self-harm behaviors, watch with caution and when in a safe place.
Secret Cutting (Painful Secrets)
Produced and aired by the USA Network, this movie about self-injury stars Robert Wisden, Sean Young, and Kimberlee Peterson. Dawn (Peterson) is a teen girl full of profound pain and emotional overload. She copes with her overwhelming feelings by cutting herself. This movie explores the disturbing and growing phenomenon of adolescent girls engaging in self-injury behaviors. This link takes you to the IMDb site about this moving drama and includes a video trailer of the film.
Sharing the Secret
This drama debuted in 2000 and stars Mare Winningham, Alison Lohman, and Lawrence Monoson. The movie is about a teen girl who feels she must always appear happy to please her parents. She enters into a world of secret binging and purging to cope with the pressure. Watch part 1 (of 10 total) of the movie on YouTube here.
28 Days
Billed as a comedy and a drama, this movie, featuring Sandra Bullock and Viggo Mortensen, follows an urban newspaper columnist who is forced to enter a drug and alcohol rehabilitation center after some very bad behavior at her sister's wedding. While it's not about self-injury, per se, it does include scenes that talk about cutting and other forms of self-harm. Go to the IMDb site for the movie to read a full cast listing and watch the trailer.
Thirteen
A thirteen-year-old girl's relationship puts her relationship with her mother to the test in this coming of age film that explores drugs, sex, and petty crime as well as including scenes and dialogue about cutting. Starring Evan Rachel Wood, Holly Hunter, and Nikki Reed. See the full cast listing and watch the trailer on the official IMDb site.
Perfection
A not-yet-released independent film that explores the clandestine world of self-injury, using humor and offering healing and hope. Read more about this self-injury movie, see production still, and get a cast listing on the "Perfection: The Movie" website. This promises to be one of the best movies about self-harm yet.
Cut: Teens and Self Injury
This documentary gives viewers an intimate look at the growing problem of self-injury and self-harm among teens. Counselors use the film, as well as many education professionals who deal with high-risk teens in their teaching environments. Check out the Cut: Teens and Self Injury website to view a trailer, read reviews, or purchase a DVD.
These self-injury movies provide insight into these disturbing behaviors as well as possible hope for those entangled in the secret and largely unacknowledged world of self-mutilation and harm.
For additional insight, check out these self-harm quotes and celebrities who self-harm (like Demi Lovato and Johnny Depp). For self-injury stories, go here.
APA Reference
Gluck, S. (2021, December 26). Movies About Self Injury, Self Harm, HealthyPlace. Retrieved on 2023, December 2 from https://www.healthyplace.com/abuse/self-injury/movies-about-self-injury-self-harm
Last Updated: March 25, 2022