Psychiatric Hospitals: How Do You Know If You Need One?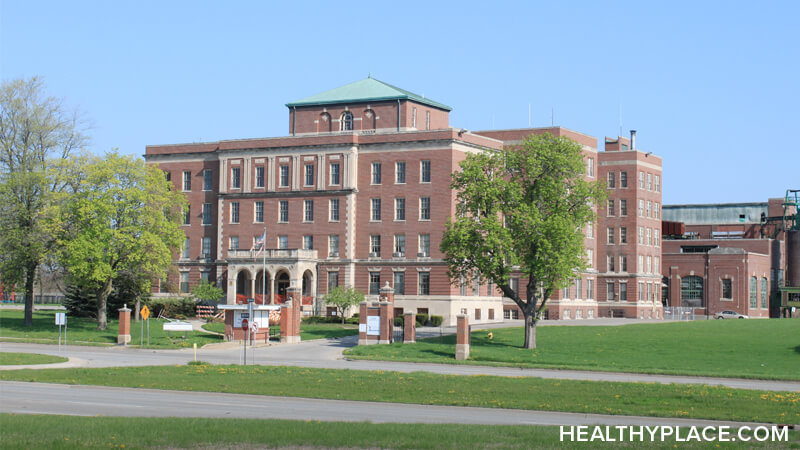 Some people with mental illness do seek, or need, inpatient mental health treatment in psychiatric hospitals over places like psychiatric clinics. This type of psychiatric service is critical as it provides around-the-clock care for those who may be severely ill. Moreover, psychiatric hospitals also provide the needed medical expertise to observe how treatment is progressing.
But when does a person with a psychiatric problem need inpatient care?
Non-Emergency Admittance to a Psychiatric Hospital
While most people are admitted to psychiatric hospitals due to emergencies, not all patients are admitted this way. For example, people meeting these criteria are also often admitted to a psychiatric hospital:
Those who have been referred by a specialist such a psychiatrist or psychiatric nurse
Those who have been referred by social services
Those who have been transferred from other hospital settings
Emergency Admittance to a Psychiatric Hospital
However, most people who are admitted to a psychiatric hospital are admitted through emergency services. According to Possible Criteria for Inpatient Psychiatric Admissions: Which Patients Are Transferred from Emergency Services to Inpatient Psychiatric Treatment?, just over half of people who seek psychiatric help through emergency services were admitted to a psychiatric hospital for inpatient treatment. Some of these people walked in while others were brought in by emergency services such as the police. Typical reasons for admitting a patient included the presence of dementia symptoms, suicidality or the need for restraint or acute medication.
How Do You Know If You Need Inpatient Mental Health Treatment?
If a doctor hasn't referred you for inpatient mental health treatment, how do you know if you need it? The clear guideline for doctors is typically they admit people who are a danger to themselves or others. If there is ever a time when you feel you may hurt yourself or someone else you must seek psychiatric help immediately and this may include inpatient care as assessed by a doctor (Mental Health First Aid: How To Handle A Mental Health Emergency).
Another time inpatient psychiatric treatment is needed is if medication side effects or physical effects of the psychiatric condition are of great concern. For example, if you suspect you may be having an allergic reaction to the psychiatric medication you have been given, you need to seek medical help as soon as possible as an allergic reaction can have grave consequences. A doctor may select inpatient treatment for you in this situation if there is concern over these physical problems, if they have to quickly get you off of the medication or if they wish to try a new treatment and observe the results.
Mental Health Conditions That Requires Psychiatric Hospitalization
It's important to know that most psychiatric conditions are successfully treated outside of a psychiatric hospital most of the time. However, if you have a serious psychiatric condition such as schizophrenia or bipolar disorder, you may need to be admitted to a hospital at some point in your treatment. Psychiatric hospital admissions tend to be brief (often due to insurance company policies) as doctors are only looking to make you safe and stable before releasing you and ensuring you continue treatment elsewhere.
APA Reference
Tracy, N. (2019, September 16). Psychiatric Hospitals: How Do You Know If You Need One?, HealthyPlace. Retrieved on 2023, December 8 from https://www.healthyplace.com/other-info/mental-illness-overview/psychiatric-hospitals-how-do-you-know-if-you-need-one
Last Updated: October 23, 2019