Paxil (Paroxetine) Unsafe During Pregnancy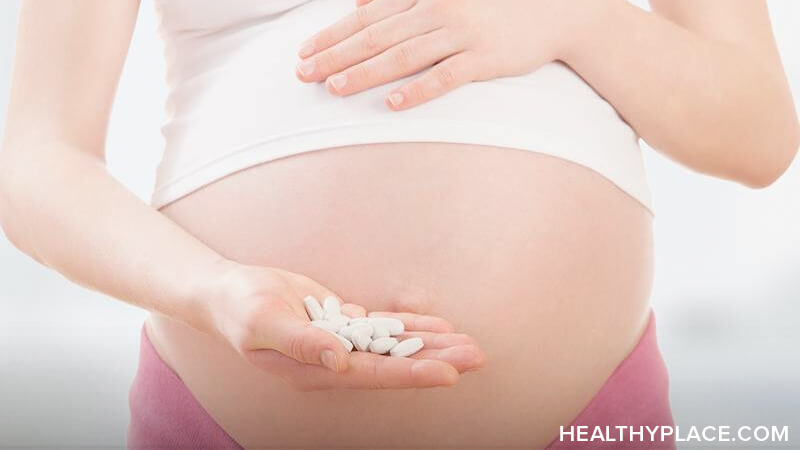 Psychiatric Drugs, Pregnancy and Lactation: The FDA Advisory on Paxil (Paroxetine)
from ObGynNews
Multiple studies over the past decade have been supportive of the reproductive safety of the selective serotonin reuptake inhibitors (SSRIs) when used during the first trimester; these studies include one recent meta-analysis and other extensive reviews. Particularly reassuring have been the prospective data on fluoxetine (Prozac) and citalopram (Celexa). As a result, clinicians have been relatively reassured about the absence of teratogenic risk associated with the SSRIs.
New concerns were recently raised about the reproductive safety of paroxetine (Paxil) by a presentation at the Teratology Society annual meeting that reported an increased risk of omphalocele associated with first-trimester exposure. This report was based on preliminary, unpublished data from the National Birth Defects Center, which I reviewed in a recent column (OB.GYN. NEWS, Oct. 15, 2005, p. 9). A weaker association was also found between omphalocele and other SSRIs.
A Food and Drug Administration public health advisory about paroxetine followed in December, describing preliminary results of two other unpublished studies indicating that paroxetine exposure in the first trimester may increase the risk of congenital malformations, particularly cardiac malformations. At the FDA's request, paroxetine manufacturer GlaxoSmithKline has changed the pregnancy category label for paroxetine from C to D.
It is surprising that the FDA's recommendation and advisory are based on preliminary analyses from several recent, unpublished, non-peer-reviewed epidemiologic studies, as these are data that should be considered, at least at this point, inconclusive.
Using data from the Swedish National Registry, one study found a 2% rate of cardiac defects among infants exposed during the first trimester to paroxetine vs. 1% among all registry infants. But a previous study using registry data that was based on a slightly smaller number of children exposed to paroxetine did not report this association (J. Clin. Psychopharmacol. 2005;25:59'73).
Another study, using data from a U.S. insurance claims database, found the rate of cardiovascular malformations was 1.5% among infants exposed to paroxetine during the first trimester vs. 1% among infants exposed to other antidepressants. The majority were atrial or ventricular septal defects, which are common congenital malformations.
The modest increases in relative risk of a common anomaly, when derived from a claims database with inherent methodologic limitations, make interpretation of these data problematic. Unfortunately, the language in the FDA advisory, suggesting that "the benefits of continuing paroxetine may outweigh the potential risk to the fetus," may get lost in the information patients receive.
Although there are not as many published studies on the teratogenic risk of paroxetine as for other SSRIs, it is noteworthy that prospective studies have not identified a higher rate of congenital or cardiac malformations associated with prenatal exposure to paroxetine.
How does the clinician then counsel women of reproductive age who suffer from major depression? And what is the best option for patients who are being treated with paroxetine who want to get pregnant or who have an unplanned pregnancy? Until the issue is clarified with more rigorously obtained and conclusive data, it is reasonable to avoid paroxetine in women who are actively trying to get pregnant or plan to in the future.
For those with major depression who are antidepressant-naive, it may be most prudent to prescribe an SSRI or an SNRI for which there are no unfavorable data to date, such as fluoxetine or citalopram (Celexa) /escitalopram (Lexapro), or an older tricyclic antidepressant such as nortriptyline.
What makes sense for those who have failed to respond to one of those medications previously, as in the all-too-common scenario of non-response to multiple SSRIs and response only to paroxetine? In this situation, the use of paroxetine in women who are planning to conceive or who are already pregnant should not be considered absolutely contraindicated.
If the medication is discontinued before or during pregnancy, it should be done gradually, as is consistent with standard clinical practice.
Until the data are peer-reviewed and published, decisions about use of this medicine in women who are planning a pregnancy or are pregnant will have to be made on a case-by-case basis. But we need to keep in mind that nothing is more critical than sustaining euthymia during pregnancy. Untreated depression in pregnancy is associated with compromised fetal well-being as well as increased risk for postpartum depression.
Dr. Lee Cohen is a psychiatrist and director of the perinatal psychiatry program at Massachusetts General Hospital, Boston. He is a consultant for and has received research support from manufacturers of several SSRIs. He is also a consultant to Astra Zeneca, Lilly and Jannsen - manufacturers of atypical antipsychotics.
APA Reference
Staff, H. (2009, January 7). Paxil (Paroxetine) Unsafe During Pregnancy, HealthyPlace. Retrieved on 2023, December 8 from https://www.healthyplace.com/other-info/mental-illness-overview/paxil-paroxetine-unsafe-during-pregnancy
Last Updated: July 3, 2019