What is Emotional Intelligence, and What Does it Do For You?
HealthyPlace Mental Health Newsletter
Here's what's happening on the HealthyPlace site this week: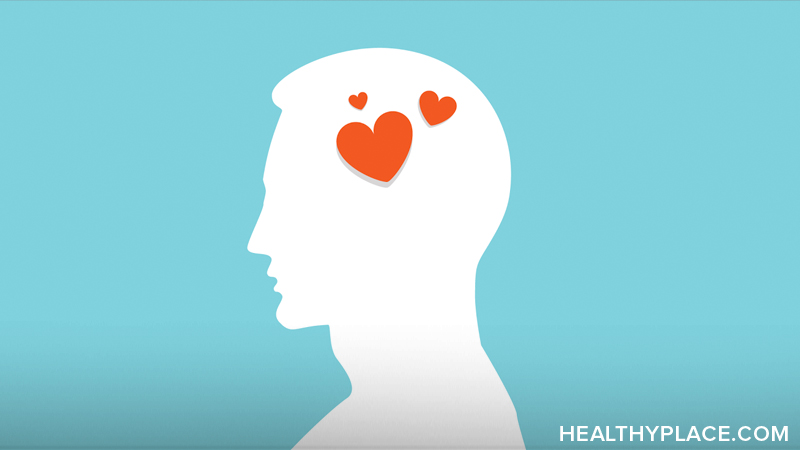 What is Emotional Intelligence, and What Does it Do For You?
Imagine being able to make your emotions work for you rather than experiencing emotions as erratic feelings that control you (Learn How To Control Your Emotions). The ability to do that is known as emotional intelligence.
The essence of emotional intelligence is being able to fully notice, identify, assess, and regulate your emotions. Emotional intelligence also applies to others; being able to notice and identify others' emotions is an important part of human connection and increases empathy.
Emotional intelligence allows us to manage our emotions. Often, we find ourselves controlled by our feelings, and we become stuck in a pattern of reacting to the world around us. When we simply act on emotions, we're being controlled by our emotions. Developing emotional intelligence allows us to manage our emotions and act intentionally rather than letting our feelings and actions spiral out of control.
It's possible to hone emotional intelligence.
Start by noticing your emotions without judgement; just let them "be" without trying to label or stop them.
Notice how your emotions and your thoughts are connected. How are you feeling, and what are you thinking about the feelings, a situation, etc.?
Noticing emotions and thoughts allows you to distance yourself from the intensity of emotions so that you can assess a situation and take control of your actions rather than letting your emotions control you.
Related Articles Dealing with Emotional Intelligence
Your Thoughts
Today's Question: When you're experiencing strong emotions, what helps you step back and take control of your emotions? We invite you to participate by commenting and sharing your feelings, experiences and knowledge on the HealthyPlace Facebook page and on the HealthyPlace Google+ page.
---
---
Share our Stories
At the top and bottom of all our stories, you'll find social share buttons for Facebook, Google+, Twitter, Pinterest and other social sites. If you find a particular story, video, psychological test or other HealthyPlace feature helpful, there's a good chance others in need will too. Please share.
We also get many inquiries about our linking policy. If you have a website or blog, you can link to any page on the HealthyPlace website without asking us beforehand.
Most Popular HealthyPlace Articles Shared by Facebook Fans
Here are the top 3 mental health articles HealthyPlace Facebook fans are recommending you read:
If you're not already, I hope you'll join us/like us on Facebook too. There are a lot of wonderful, supportive people there.
------------------------------------------------------------------
From the HealthyPlace Mental Health Blogs
On all our blogs, your comments and observations are welcomed.
Feel free to share your thoughts and comments at the bottom of any blog post. And visit the mental health blogs homepage for the latest posts.
------------------------------------------------------------------
Stand Up for Mental Health
Thousands Have Joined the Stand Up for Mental Health Campaign
But we still need you. Let others know there's no shame in having depression, anxiety, bipolar disorder, trichotillomania, OCD, ADHD, schizophrenia or any other mental illness.
Join the Stand Up for Mental Health campaign. Put a button on your website or blog (buttons for family members, parents, mental health professionals and organizations too). We also have covers for Facebook, Twitter and Google+.
------------------------------------------------------------------
Latest Mental Health News
These stories and more are featured on our mental health news page:
Marijuana, Alcohol Use May Harm Teens' Mental Health, Academic Outcomes
Community-Based Programme Improves Depression In Chronic Pain Patients
Trauma In Childhood Linked To Drug Use In Adolescence
People Who Sleep Late Tend To Have Poorer Diets And To Be Less Physically Active
Adults Who Have High Physical Fitness In Middle Age May Be At 37 Percent Lower Risk Of Stroke
Brain Activity Differs Between Men And Women When Cooperating
Mouse Study Suggests Autism Is Not Just A Disease Of The Brain
The Lancet Finds That Most Antidepressants Offer No Benefit For Children And Adolescents With Major Depression
That's it for now. If you know of anyone who can benefit from this newsletter or the HealthyPlace.com site, I hope you'll pass this onto them. You can also share the newsletter on any social network (like facebook, stumbleupon, or digg) you belong to by clicking the links below. For updates throughout the week:
back to: HealthyPlace.com Mental-Health Newsletter Index
APA Reference
Peterson, T. (2016, August 17). What is Emotional Intelligence, and What Does it Do For You?, HealthyPlace. Retrieved on 2023, December 1 from https://www.healthyplace.com/other-info/mental-health-newsletter/what-is-emotional-intelligence-and-what-does-it-do-for-you
Last Updated: August 17, 2016