It's Suicide Awareness Month
Here's what's happening on the HealthyPlace site this week:
---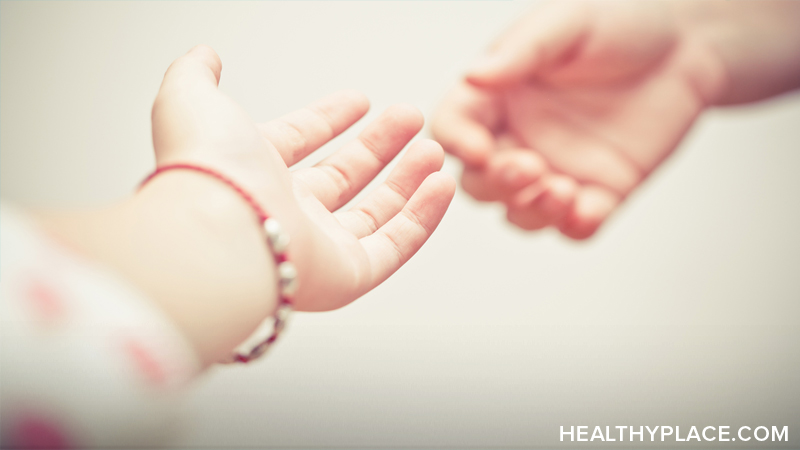 It's Suicide Awareness Month
September is Suicide Awareness Month. When you're dealing with mental illness, other mental health conditions, or extreme stressors, your thoughts, feelings, and life itself can feel out of control. Sometimes, someone begins to think about ending his or her life.  Some eye-opening facts:
Suicide Awareness and Prevention
Contemplating suicide is a signal that someone is experiencing something that has grown overwhelming. The person isn't weak or terrible. The person needs help. Help and suicide prevention aren't just possible, they're readily available if you know where to look.
That's why Suicide Awareness Month is so vital. Misunderstanding and stigma abound. It can be a scary topic, and many people don't know what to do if they're feeling suicidal or how to help someone they think might be considering suicide. A big part of this is a lack of awareness about suicide and how to prevent it. This month exists to help remove the stigma surrounding suicide, help people know what to do if feeling suicidal, and help friends and family members know how to help a loved one.
What can you do during Suicide Awareness Month? Reach out—either for help or to help someone. Ask someone you're concerned about if he or she is thinking about suicide. Provide resources in person or share them on your social media accounts (See Suicide Information, Resources, & Support). And visit the mental health blogs on HealthyPlace.com all month. Each blog will feature an article sometime in September that discusses suicide as it relates to the blog subject.
Together, we can talk and listen, write and read, reach out for ourselves or someone else. In raising suicide awareness, we can prevent it and lower the suicide rate.
Related Articles Dealing with Suicide
Your Thoughts
Today's Question: How easy is it for you to talk about suicide? We invite you to participate by sharing your thoughts, experiences, and knowledge on the HealthyPlace Facebook page and on the HealthyPlace Google+ page.
From the HealthyPlace Mental Health Blogs
On all our blogs, your comments and observations are welcomed.
Feel free to share your thoughts and comments at the bottom of any blog post. And visit the mental health blogs homepage for the latest posts.
------------------------------------------------------------------
From HealthyPlace YouTube Channel
I'm Hannah. I Have Bipolar 2
Understanding Bipolar Disorder: 5 Things You Should Know
Accepting your bipolar disorder diagnosis, taking the proper steps to get treatment and believing that you are capable of living a good life with bipolar disorder is extremely difficult, but necessary. Unfortunately, self-love does not come easy when you live with a mental illness. (Watch Hannah and subscribe to the HealthyPlace YouTube channel for more great mental health videos.)
------------------------------------------------------------------
Most Popular HealthyPlace Articles Shared by Facebook Fans
Here are the top 3 mental health articles HealthyPlace Facebook fans are recommending you read:
If you're not already, I hope you'll join us/like us on Facebook too. There are a lot of wonderful, supportive people there.
------------------------------------------------------------------
Mental Health Quote
"What is depression like? It's like drowning. Except you can see everyone around you breathing."
Read more depression quotes.
------------------------------------------------------------------
That's it for now. If you know of anyone who can benefit from this newsletter or the HealthyPlace.com site, I hope you'll pass this onto them. You can also share the newsletter on any social network (like facebook, stumbleupon, or google+) you belong to by clicking the links below. For updates throughout the week, circle HealthyPlace on Google+, follow HealthyPlace on Twitter or become a fan of HealthyPlace on Facebook. Also, check out HealthyPlace on Pinterest and share your mental health pins on our Share Your Mental Health Experiences board.
APA Reference
Peterson, T. (2018, September 3). It's Suicide Awareness Month, HealthyPlace. Retrieved on 2023, December 8 from https://www.healthyplace.com/other-info/mental-health-newsletter/its-suicide-awareness-month
Last Updated: September 4, 2018