Questions to Ask When Considering Eating Disorders Treatment Options
There are various approaches to eating disorders treatment. It is important to find an option that is most effective for your needs.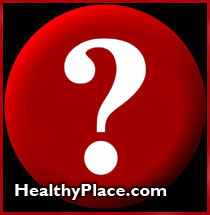 There are many differing approaches to the treatment of eating disorders. No one approach is considered superior for everyone, however, it is important to find an option that is most effective for your needs. The following is a list of questions you might want to ask when contacting eating disorder support services. These questions apply to an individual therapist, treatment eating disorder facility, other eating disorder support services, or any combination of treatment options.
How long have you been treating eating disorders?
How are you licensed? What are your training credentials?
What is your treatment style? Please note that there are many different types of treatment styles available. Different approaches to treatment may be more or less appropriate for you dependent upon your individual situation and needs.
What kind of evaluation process will be used in recommending a treatment plan?
What kind of medical information do you need? Will I need a medical evaluation before entering the program?
What is your appointment availability? Do you offer after-work or early morning appointments? How long do the appointments last? How often will we meet?
How long will the treatment process take? When will we know it's time to stop treatment?
Are you reimbursable by my insurance? What if I don't have insurance or mental health benefits under my health care plan? It is important for you to research your insurance coverage policy and what treatment alternatives are available in order for you and your treatment provider to design a treatment plan that suits your coverage.
Ask the facility to send information brochures, treatment plans, treatment prices, etc. The more information the facility is able to send in writing, the better informed you will be.
With a careful search, the provider you select will be helpful. But, if the first time you meet with him or her is awkward, don't be discouraged. The first few appointments with any treatment provider are often challenging. It takes time to build up trust in someone with whom you are sharing highly personal information. If you continue to feel that you need a different therapeutic environment, you may need to consider other providers.
next: Questions to Ask Your Eating Disorder Treatment Provider
~ eating disorders library
~ all articles on eating disorders
APA Reference
Tracy, N. (2008, November 23). Questions to Ask When Considering Eating Disorders Treatment Options, HealthyPlace. Retrieved on 2023, December 3 from https://www.healthyplace.com/eating-disorders/articles/questions-to-ask-when-considering-eating-disorders-treatment-options
Last Updated: January 14, 2014