Helping Parents Deal with Eating Disorders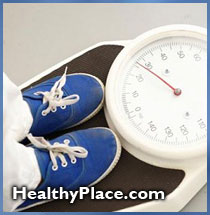 Parents of children with eating disorders have a difficult and frightening job. Recent research by Pamela Carlton, MD, indicates that they often feel overwhelmed and confused when their critically ill child is hospitalized. They may not understand the severity of the threat to their child's health, and they are often anxious about their own ability to care for their child after discharge.
"Parents are extraordinarily frustrated that they can't get their kid to eat," says Carlton, a staff physician at Lucile Packard Children's Hospital's eating disorders program. "We've found that, although we're taking care of their kids, they're not learning what they can do in the hospital and at home to help their children."
Carlton is spearheading a new effort to teach parents the how and why of the medical, psychiatric and nutritional treatment their child will receive as an inpatient of Lucile Packard Children's Hospital's Comprehensive Eating Disorders Program. The eating disorders staff will also help parents manage their child's condition at home after discharge and will organize weekly support groups for parents of children with eating disorders, a first for the area. The support groups will be led by a social worker and may invite occasional speakers to address common parental questions.
The plan sprang from two focus groups Carlton conducted a year ago, as well as a recent survey of 97 families of Packard Children's Hospital eating disorder inpatients. She asked the parents of children who had been hospitalized for anorexia, bulimia and other eating disorders to list concerns they had about their child's disorder and its treatment.
"What was very interesting to us," says Carlton, "was that hospitalization was the first time the parents realized how sick their kids actually were. We want parents to realize how serious the situation is and why we are taking it seriously. They may think, 'She seemed fine when I brought her into the clinic, so it can't really be that bad.'"
Carlton also found that parents are often confused about the rationale and enactment of their child's treatment plan. Participants of the focus groups were unanimous in their desire to have more information about all aspects of their child's disease and treatment, and both groups asked to stay behind after the session to compare notes with each other about their experiences.
"One thing that really frustrates parents is that they have no idea how to feed their child at home," says Carlton. "They're looking at the nutritional guidelines and asking 'What does this mean? What is a serving?'"
As part of the new education campaign, every parent will receive a binder of information about eating disorders and the types of treatment their child can expect to receive. After reviewing the information, the parents will meet weekly with Carlton for two hours to discuss the material.
Parents will learn, for example, that children who are less than 75 percent of their ideal body weight, or whose hearts beat less than 50 times each minute, have a drastically increased risk of sudden cardiac death even though they may look fine. They will be instructed to watch out for subtle danger signs, including fainting and blue hands or feet, which may signal a medical emergency.
And they will meet Anna, an alternate personality evoked in an essay by a recovering patient describing how it feels to be 'inhabited' by an eating disorder. Finally, the binder includes basic information about food groups and menus for balanced, nutritionally complete meals to feed their child.
In addition to the written information and the weekly question and answer sessions, Carlton hopes to set up a resource room for parents at the eating disorder program's new home at El Camino Hospital. When completed, the room will likely offer educational materials for check-out and computer terminals with lists of suggested reputable websites about eating disorders. Carlton plans to evaluate the effectiveness of the new educational program by surveying parents upon admission and again when their child is discharged. "If their knowledge and comfort levels about eating disorders and their treatment don't increase, then we'll adjust the program to better meet their needs," she says.
next: How Do I Help Someone With an Eating Disorder?
~ eating disorders library
~ all articles on eating disorders
APA Reference
Tracy, N. (2008, December 7). Helping Parents Deal with Eating Disorders, HealthyPlace. Retrieved on 2023, November 29 from https://www.healthyplace.com/eating-disorders/articles/helping-parents-deal-with-eating-disorders
Last Updated: January 14, 2014