Introduction to Rachel Miles, Author of 'Surviving Mental Health Stigma'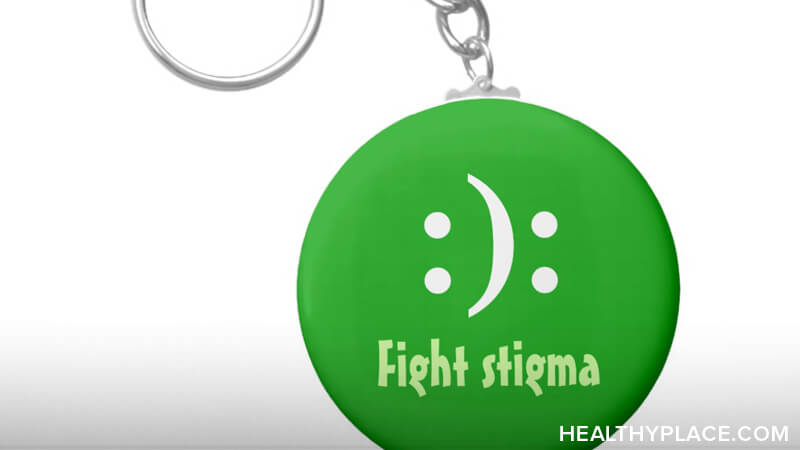 My name is Rachel Miles, and I am very excited to be joining HealthyPlace to write on Surviving Mental Health Stigma. I was first diagnosed with depression and an eating disorder when I was 16 years old. This resulted in my first hospitalization as well as my first experiences with therapy, medication, and confronting mental health stigma. At the time, I had no idea what a significant part of my life these things would become.
Rachel Miles Denies Her Mental Illness
For a couple years after graduating high school, I denied having a "real" mental illness and refused treatment of any kind. This was a huge mistake on my part, as my eating disorder, depression, and anxiety eventually caused me to drop out of college several years in a row. Even after I finally sought out treatment, I wasn't sure if I would be able to graduate.
Rachel Miles Battles Her Mental Health Issues
It has been a very long battle with mental illness with many ups and downs—including residential treatment, hospitalizations, and intensive outpatient therapy. Through much of this, I felt a lot of shame for my perceived failures. But even though I struggled, many good things happened in my life, too. I met the man who would become my husband and greatest support. I studied abroad in Guatemala for a semester. I also finally received my bachelor's degree in May of 2016.
Rachel Miles Fights Mental Health Stigma
I currently live in Minnesota with my husband and our German Shepherd, Bella. I am an avid writer, runner, bookworm and mental health advocate. Although I still struggle with the ins and outs of recovery, I have made it my goal to speak out about my experience to help combat the stigma that surrounds mental health issues. I believe that by spreading both hope and awareness we can overcome the barriers that mental health stigma presents to long-lasting recovery.
More About Rachel Miles and Mental Health Stigma
Watch this video to learn more about Rachel Miles and how she plans to fight mental health stigma.

APA Reference
Miles, R. (2017, October 9). Introduction to Rachel Miles, Author of 'Surviving Mental Health Stigma', HealthyPlace. Retrieved on 2023, November 29 from https://www.healthyplace.com/blogs/survivingmentalhealthstigma/2017/10/introduction-to-rachel-miles
Author: Rachel Miles
So wonderful to have you here, Rachel! Looking forward to many wonderful future posts. Thank you for sharing your story and helping so many others to embrace theirs.
Hi Rachel. I hope you address not only those with mental illness but also those around them who it affects and what those individuals go through. It is hard on everyone so the focus has to be on all those affected. Mental illness can break up relationships and families and cause tension and issues. It cannot be an excuse to miss treat others, although that is often what happens, sadly.
Hi Jenna, thank you for your comment. How mental illness stigma affects family members and caregivers is important, and I do hope to speak directly to that issue in some future posts. Just as you say, it can be incredibly difficult/frustrating for everyone involved.
Louise & Tom love your message & this important project, Rachel! We look forward to following this blog!. Your honesty, inteligence, clear thinking & authenticity are what are needed in understanding & discussing mental health. Thank you for doing this! XO
Leave a reply