Help for Men Experiencing Depression and Mental Illness Stigma
Depression and men experiencing mental illness stigma is a common and problematic concern for many people, and it also happens on many levels when living with any mental illness for that matter; however, this article focuses on men experiencing depression and mental illness stigma. I am not referring to feeling down once in a while due to the stressors of everyday life, but actually focusing on men who feel so low that depression is negatively affecting their lives on a daily basis and causing them great concern for their mental health.
A Website for Men Experiencing Depression and Mental Illness Stigma
Recently, I stumbled across an amazing and much needed website dedicated to men and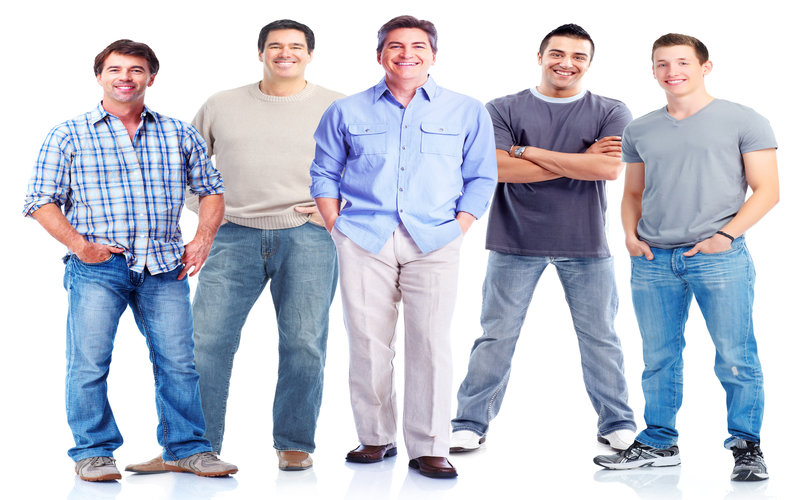 depression called Headsupguys.org. This website has been developed through the generous support of the Movember Foundation and is based at the University of British Columbia (UBC). It is a part of the Men's Depression and Suicide Network, a Canada-wide initiative to develop resources, services, and programs to improve the mental health and wellbeing of men. Headsupguys.org contributes to the movement of men admitting that they have a potential issue with depression and it will no doubt encourage many men to seek the help that they need.
This unique website dedicated to men experiencing depression explores how depression often causes changes in sleep, decreased pleasure and a loss of interest in things that were once enjoyable, feeling tired all time with a lack of energy, and, perhaps, even taking more risks than usual.
Tips for Men Experiencing Depression and Mental illness Stigma
According to Headsupguys.org, there are essential steps in reaching out when men suspect they have depression, which includes the following:
First and foremost, realize that overcoming and dealing with depression is a team effort.
Patience and persistence is essential for the long haul back to good health, so do not give up and keep working at it.
It is essential to act early and decisively in this situation and not wait for things to get better.
Talking to a friend is often the first step and they can often be a support for you.
Call a health line and consider contacting a crisis line when things seem unbearable.
Definitely consult a doctor because connecting with the right professional services is a key task.
Once you have all the tools you require for dealing with depression, form an action plan and make changes to diet, sleep, physical activity, and interpersonal relationships.
Men Living with Depression and Mental Illness Stigma Often Commit Suicide
For far too long, men have been hiding the fact that they experience depression, and this has led to many unfortunate incidents where numerous men have died by suicide. It is often considered a silent epidemic. Depression carries a high risk of suicide and anybody who expresses suicidal thoughts or intentions should be taken very seriously.
According to Webmd.com, men take their lives nearly four times the rate of women, accounting for 79% of suicides in the U.S.
The website includes a tremendous amount of information, tips, and advice to support guys in their fight against depression, and although the website does not explicitly state that their work will prevent suicides, it is plainly obvious that it will do just that.
Real life men share videos about living with depression on Headsupguys.org, such as Ric, who talks about his story and strategies he uses to fight depression, including seeking professional treatment. Trevor talks about building a sleep routine to combat depression and Aiden discusses allowing yourself to laugh and enjoy life while battling depression. These men are courageous and extremely brave to speak out and share their stories, and they are not only opening up to benefit themselves from shattering any self-stigma within themselves, but are also encouraging other men to get the help that they need.
Remember to keep your "heads up guys" because depression is treatable and you are not alone.
You can also connect with Andrea on Google+, Facebook, Twitter, and at BipolarBabe.com.
APA Reference
Paquette, A. (2015, July 5). Help for Men Experiencing Depression and Mental Illness Stigma, HealthyPlace. Retrieved on 2023, December 6 from https://www.healthyplace.com/blogs/survivingmentalhealthstigma/2015/07/a-website-for-men-experiencing-depression-and-mental-illness-stigma
Author: Andrea Paquette