Introduction to Morgan Meredith, Author of 'Living a Blissful Life'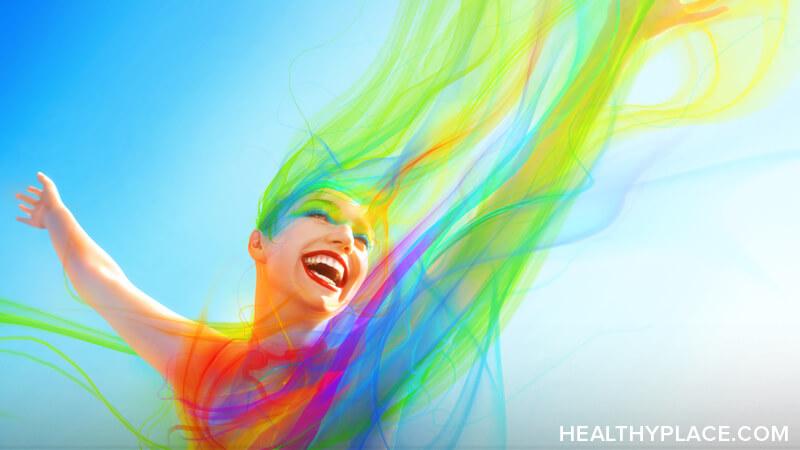 Hello, I'm Morgan Meredith, and I'm pleased to join HealthyPlace as a new writer for Living a Blissful Life. I look forward to sharing the approaches and tips I've collected over the years to help create a more blissful life in the face of mental health concerns. Though at times I certainly struggle, my goal is to continue developing so that the moments of satisfaction and confidence overwhelm those bliss-killers.
Morgan's Mental Health Journey
I received my depression diagnosis at a young age, but at the time felt it was forced upon me as an answer to unmanageable family strife; I vehemently denied the diagnosis and its implications. However, my mid-20s brought the realization that I did have some unusual symptoms in my life that indicated depression. Self-diagnosing this time, I semi-successfully controlled my illness with approaches such as diet, vitamins, exercise, situational sensitivity, meditation, and therapy. After a while, however, those (and every other attempt I undertook) fell more flat. I would often feel overwhelmed and out of control, sometimes throwing embarrassing adult tantrums, punching walls, and screaming until I'd completely lost my voice.
I finally did the scary thing and went to a doctor. After struggling through a mind-numbing amount of depression medications, I found one that worked for me. In fact, as my thoughts clarified without the clouds of depression, I saw that many things in my life, including my eight-year relationship, were not serving me. I left that relationship and found someone who wholeheartedly champions me through my bad times, rather than seeing my depression as a liability.
Morgan Meredith Pursues Bliss Full Time
In September 2017, my boyfriend and I decided to drop our stable lives in California and travel the world, working remotely as "digital nomads." This international travel certainly carries additional challenges with my health, but also provides extraordinary escapades I couldn't have experienced remaining comfortably in Los Angeles.
Through this trip, I've determined my life's passion is making international travel just as possible for those of us with mental health concerns as it is for those who are neurotypical. Developing a blissful life is, of course, beneficial to all areas of life. Specifically, though, having an armory of contentment practices helps prepare you for a big life change or a journey abroad.
Whether you're a bliss guru yourself or just starting down the road to intentional living, I welcome you to share your tips and experiences along with mine on living a blissful life.
More About Morgan Meredith and Where She Wants to Take the 'Living a Blissful Life' Blog
APA Reference
Meredith, M. (2018, February 7). Introduction to Morgan Meredith, Author of 'Living a Blissful Life', HealthyPlace. Retrieved on 2023, December 5 from https://www.healthyplace.com/blogs/livingablissfullife/2018/02/introduction-to-morgan-meredith
Author: Morgan Meredith
Find your bliss. Thank you for sharing your story, Morgan!
Thanks so much, Joely! I'm happy to share my story in hopes that it makes a difference for others.
Leave a reply