Introduction to Amanda Richardson, Author of 'Debunking Addiction'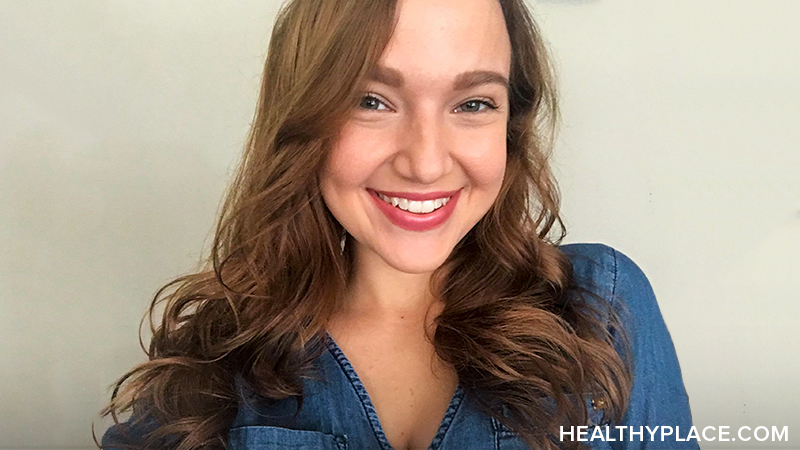 My name is Amanda Richardson and I am a new author for Debunking Addiction at HealthyPlace. For as long as I can remember, addiction has been a part of my life. Addiction and substance abuse have occurred in my family for at least the last five generations, so I was no stranger to it when it first took hold of my life. Read on to learn more about my experiences with addiction and why I want to write for Debunking Addiction.
Amanda Richardson's Sex Addiction
The primary drug of choice in my family has always been alcohol and prescription pills, but my compulsive patterns presented themselves in a different way. Instead of being crippled by a substance, my addiction is behavioral. Some people crave the high they get from pills or powders, but I crave the high I get from unhealthy sexual behaviors. 
My name is Amanda and I am a sex addict.
I became aware of my sex addiction when I was 21 years old during a very dark season in my life. In the process of trying to cope with an abusive relationship and numerous traumatizing events, I began using sex and pornography to numb my emotional pain and isolate myself from everyone around me.
My seemingly minor unhealthy coping skill soon became my biggest crutch and, eventually, it became the most daunting and life-altering demon I'd ever known. After a few years in active addiction and a couple hundred therapy sessions later, I realized that my sex addiction began much younger than I remembered.
I didn't fully understand my addiction until I was 21 years old, but my unhealthy sexual patterns and behaviors began developing the moment I lost my virginity at age 15. My habits shifted periodically over the years, but my poison was always the same. In a feeble attempt to manage my brokenness, I consistently used sex to block out all my emotions and shut out the people I loved.
Amanda Richardson Goes from Sex Addict to 'Debunking Addiction'
Over time, with faith, determination, a ton of hard work, and the support of my amazing husband, I eventually broke the chains of this addiction and gained a lifetime of insight and wisdom along the way. I'm still navigating through this crazy life and continually learning what it means to be a married woman in recovery from sex addiction.
My greatest hope as a writer for Debunking Addiction is to be a voice of unconditional encouragement and a profound educational resource for all individuals who suffer from sex addiction. After working as a recovery coach for the last few years, it has become a true passion of mine to empower, educate, ignite, and advocate for the people who need it most. Sex addicts have been shamed, stigmatized, and scrutinized for far too long. I am here to bring light, hope, and joy to the addict who still suffers by using my voice and my story to show you that recovery is still possible.
More on Amanda Richardson and What She Wants for 'Debunking Addiction'
Watch this for more about Amanda Richardson and what she hopes you'll get out of Debunking Addiction:
APA Reference
Richardson, A. (2019, June 20). Introduction to Amanda Richardson, Author of 'Debunking Addiction', HealthyPlace. Retrieved on 2023, December 1 from https://www.healthyplace.com/blogs/debunkingaddiction/2019/6/amanda-richardson-author-debunking-addiction
Author: Amanda Richardson