The Rewards of Addiction Recovery
Last week, I wrote about the costs of drug addiction. This week, I'd like to focus on the rewards of addiction recovery. For many active addicts, their drug of choice is kind of like their best friend. The drug addict and the drug have this kind of love-hate relationship often seen in the best and worst of partnerships. So it's no wonder that when the addict tries to let go of the drug there is often a great deal of difficulty.

Breaking the Chains of Addiction
I recall the many times I tried to stop using during my active addiction. Each time I struggled to break the ties I had with my drug, I would inevitably succumb to its seductive manner. Many times this occurred when I had idle time on my hands (you know the one about the "devil's workshop"). Despite my best efforts, I would find myself seeking my drug as a means of filling the void I had within me.
Using Despite Negative Consequences
The truly amazing thing about this whole picture is that I continued to use despite negative consequences (see DSM-IV TR diagnosis for chemical dependence). As an individual living with a co-occurring disorder (bipolar disorder), my drug use had a direct impact on my mental health. But I still continued to use. This resulted in multiple psychiatric hospitalizations and other life altering problems.
The Process of Surrender
It wasn't until I surrendered to my addiction and learned what worked best for me that things began to get better. Once I began to replace the negative behaviors with positive ones, I began to see an overall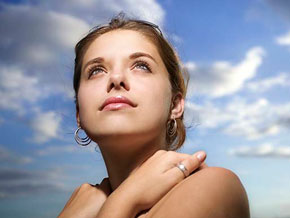 improvement in my life. My psychiatric condition improved and I began to see that there was a life beyond the one I previously knew.
This process took time. But the wonderful thing is that once I began to experience the fruits of my addiction recovery labor, I no longer missed my "old friend." Eventually I got to the point that I realized that I had too much to lose to go back to my old way of living. And I'm not even talking about the material things. My relationship with my family and friends improved and I began to realize that I actually had the potential to live beyond my self-perceived limitations.
For me, the most beautiful thing about addiction recovery is that we have the ability to discover a whole new way of life; one that can open up doors to opportunities that once were never possible. Recovery from addiction can be the most challenging thing a person can ever do but it can also be the most rewarding.
APA Reference
Shallowhorn, K. (2013, April 29). The Rewards of Addiction Recovery, HealthyPlace. Retrieved on 2023, December 4 from https://www.healthyplace.com/blogs/debunkingaddiction/2013/04/the-rewards-of-addiction-recovery
Author: Karl Shallowhorn, MS, CASAC