Types of Bipolar Disorder Therapy and How Bipolar Therapy Helps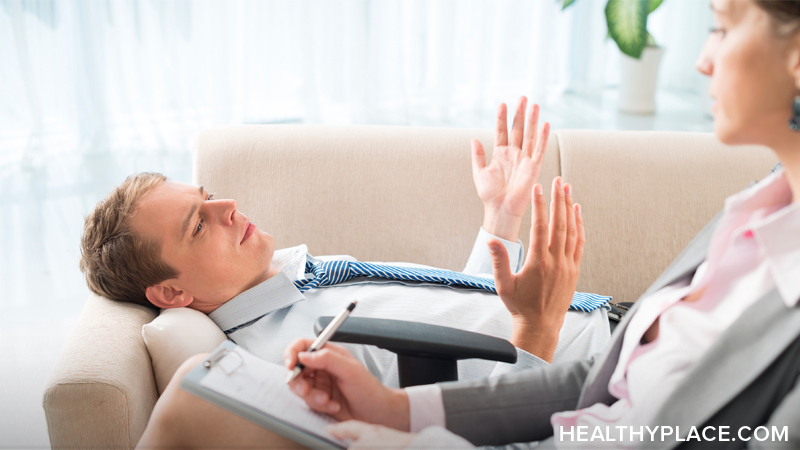 When bipolar disorder therapy is added to medication, the treatment is almost always more successful than medication for bipolar alone. While many types of bipolar therapy have been tried and many are successful, four types of short-term bipolar disorder therapy have been researched with positive results.
What to Think About When Choosing Bipolar Disorder Therapy
The above bipolar therapies are evidence-based, meaning their techniques have been defined and have been scientifically studied. Other types of bipolar disorder therapy may also be helpful for some people ("Can Therapy for Bipolar Depression Help Me?"). When getting bipolar disorder therapy, remember:
Ask if it is an evidence-based method
Ask if the therapist is specially-trained in the bipolar therapy technique
Ask if the therapist is specially trained to work with bipolar disorder
Consider a workbook. Some bipolar therapies, like cognitive therapy, have comprehensive workbooks available to walk a patient through the process even if a qualified therapist can't be found.
Consider bipolar group therapy. Bipolar help and support groups can often be found for people with bipolar disorder and other mental illnesses. Bipolar group therapy is useful for many people as it provides social support and reminds them they are not alone.
APA Reference
Tracy, N. (2021, December 28). Types of Bipolar Disorder Therapy and How Bipolar Therapy Helps, HealthyPlace. Retrieved on 2023, December 2 from https://www.healthyplace.com/bipolar-disorder/bipolar-treatment/types-of-bipolar-disorder-therapy-and-how-bipolar-therapy-helps
Last Updated: January 7, 2022