Books on Alzheimer's Disease
MUST HAVE Books on Alzheimer's Disease - for Friends, Caregivers and Relatives of People with Alzheimer's Disease, Dementia and Memory Loss Issues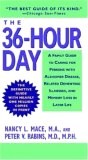 36-Hour Day: A Family Guide to Caring for Persons with Alzheimer's Disease, Related Dementing Illnesses, and Memory Loss in Later Life
By: Nancy L. Mace, Peter V. Rabins
buy the book 
Reader Comment: "Very informative, very helpful suggestions, deals well with a difficult topic."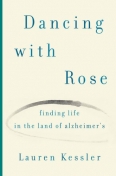 Dancing with Rose: Finding Life in the Land of Alzheimer's
By: Lauren Kessler
buy the book 
Reader Comment: "The story has deeply moved me. When I first started reading the book I found it difficult to breathe."

Learning to Speak Alzheimer's: A Groundbreaking Approach for Everyone Dealing with the Disease
By: Joanne Koenig Coste, Robert N. Butler
buy the book
Reader Comment: "Really full of current knowledge on AD. Really helps the caregiver which there are millions of us. Also has a good reference list."

The Simplicity Of Dementia: A Guide For Family And Carers
By: Huub Buijssen
buy the book 
Reader Comment: "This book was very informative for me and my family. We were able to understand better what our Mom is going through."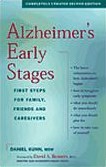 Alzheimer's Early Stages: First Steps for Family, Friends, and Caregivers
By: Daniel Kuhn, David A. Bennett, David A. Bennett (Foreword by)
buy the book 
Reader Comment: "A really informative book that points you in the right direction as far as finances, estate planning etc."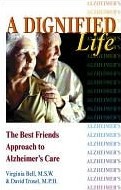 A Dignified Life: The Best Friends Approach to Alzheimer's Care, A Guide for Family Caregivers
By: Virginia Bell, David Troxel
buy the book 
Reader Comment:
"This book has helped us with communication, self-esteem, how to still do things together. We feel so much more supported."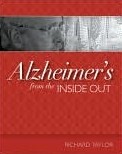 Alzheimer's from the Inside Out
By: Richard Taylor
buy the book 
Reader Comment: "In this collection of essays, Richard Taylor gets at the essence of dementia, and how it has redefined his relationships with family, friends and even with himself."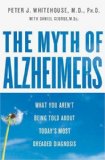 The Myth of Alzheimer's: What You Aren't Being Told About Today's Most Dreaded Diagnosis
By: Peter J. Whitehouse, Daniel George
buy the book 
Reader Comment: "This book offers the reader clues to maintain a quality of life as we age. In addition, Dr. Whitehouse brings years of clinical experience presenting ways to reduce the burnout of the caregiver."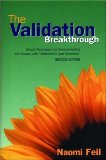 Validation Breakthrough: Simple Techniques for Communicating with People with Alzheimer's-Type Dementia
By: Naomi Feil, Vicki de Klerk-Rubin
buy the book 
Reader Comment: "This validation technique is simple to learn. It has made my work in a nursing home so much more enjoyable and rewarding."
---
---
APA Reference
Staff, H. (2009, January 4). Books on Alzheimer's Disease, HealthyPlace. Retrieved on 2023, December 8 from https://www.healthyplace.com/alzheimers/books/books-alzheimers-disease
Last Updated: May 7, 2019