Books on Sleep Disorders, Insomnia, Sleep Problems
MUST HAVES for People Who Suffer of Sleep Disorders (Sleep Problems), Insomnia, Oversleeping, Sleep Problems Due to Psychiatric Medications, etc.

Sleep Disorders for Dummies
By: Max Hirshkowitz, Patricia B. Smith
buy the book
Reader Comment: "This book would be helpful to anybody who takes care of themselves or anyone else, like a child, spouse or an older relative."

Understanding Sleep Disorders (Home Use) DVD
By: Healthy Body/Healthy Mind public television series
buy the book 
Comment: "Part of the award-winning public television series Healthy Body/Healthy Mind."

Quiet Your Mind & Get to Sleep: Solutions to Insomnia for Those With Depression, Anxiety or Chronic Pain
By: Colleen Carney, Rachel Manber
buy the book 
Reader Comment: "Up until now there has not been a book that I am aware of that addresses the relationship between factors such as pain, anxiety or depression and insomnia."

Drug Therapy and Sleep Disorders (Psychiatric Disorders, Drugs & Psychology for the Mind and Body)
By: Joan Esherick
buy the book 
Comment: "A comprehensive look at the causes and symptoms of sleep disorders, methods for diagnosis and treatment, specific drugs used in treatment, and alternative strategies for management."

The Post-Traumatic Insomnia Workbook: A Step-by-Step Program for Overcoming Sleep Problems After Trauma
By: Karin Elorriaga Thompson, PhD., C. Laurel Franklin, PhD.
buy the book 
Reader Comment: "Easy read, and follows step-by-step procedures in a very straightforward way. It incorporates state of the art, evidence-based methods for treating posttraumatic insomnia."

Restful Insomnia: How to Get the Benefits of Sleep Even When You Can't
By: Sondra Kornblatt
buy the book 
Reader Comment:
"It is about learning to become friends with your body the way it is, not the way the sleeping pill commercials tell you it should be."

5-HTP: The Natural Way to Overcome Depression, Obesity, and Insomnia
By: Michael Murray
buy the book 
Reader Comment: "This well-written and extremely interesting book is a must-read for anyone suffering from insomnia, carbohydrate cravings (which often lead to obesity), depressed moods, or migraines."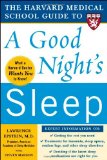 The Harvard Medical School Guide to a Good Night's Sleep (Harvard Medical School Guides)Skin Game: A Memoir
By: Lawrence Epstein, Steven Mardon
buy the book 
Reader Comment: "There are a lot of sleep books out there, but this one is unique in presenting the latest research in a readable style."

No More Sleepless Nights Workbook
By: Peter Hauri, Murray Jarman, Shirley Linde
buy the book 
Reader Comment: "Highly recommend the workbook instead of the "basic" book-workbook more helpful, and I found I did not need the accompanying book since it covers the same material."
APA Reference
Staff, H. (2019, June 13). Books on Sleep Disorders, Insomnia, Sleep Problems, HealthyPlace. Retrieved on 2023, December 8 from https://www.healthyplace.com/other-info/sleep-disorders/books-on-sleep-disorders-insomnia-sleep-problems
Last Updated: September 18, 2019