Residential Mental Health Treatment Centers: Types and Costs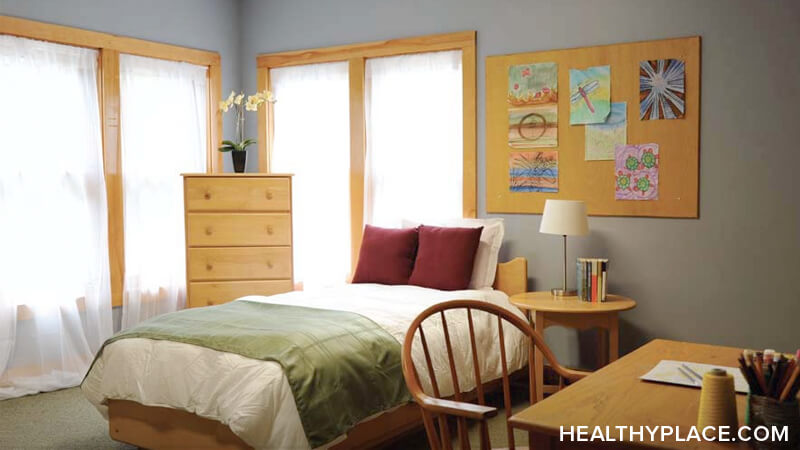 There are several types of residential treatment centers and the costs for staying at a residential treatment facility vary. Psychiatric residential treatment facilities provide all types of treatment and care from basic counseling and psychiatry to exercise and even equine therapy, depending on the facility. It is because of these differences, and the comfort level offered by various facilities, that costs range so widely.
What Are Residential Mental Health Treatment Centers?
Residential mental health treatment centers are simply facilities in which you live full time as well as where you receive mental health treatment. Residential treatment facilities are typically designed to offer medical care but do it in a way that is more comfortable and less hospital-like. One advantage that these types of centers have is the availability of help at all times of the day (Inpatient Mental Health Treatment Facilities: Who Needs One?).
Types of Residential Mental Health Treatment Centers
One type of residential mental health treatment center is the psychiatric residential center which is typically tailored to people with various, long-term mental health conditions such as schizophrenia or bipolar disorder. These types of facilities may also offer treatment for people with more than one diagnosis (such as the diagnosis of a substance abuse issue as well as a mental illness). People may stay at these facilities for months, depending on their needs. When people think of residential treatment facilities, this is most commonly what people think of.
Alcohol and drug rehabilitation facilities are another kind of residential treatment facility. These facilities treat various types of addictions and may also provide detoxification (the initial acute stage in which the drug is leaving the body) services. People typically stay in this type of residential treatment center for 30 days although this may vary depending on the facility. Sober living houses are also available for those who have battled addiction but these residential centers do not typically offer specific treatments but, rather, a safe and sober environment in which to live.
The final type of residential treatment facility is a nursing home. While people don't necessarily think of these as psychiatric treatment facilities, they do typically treat psychiatric issues and have consultations available as needed.
Costs of Mental Health Treatment Centers
As stated, there is a wide range of costs of staying in a residential treatment facility.
Prices range from $10,000-60,000 per month or ($320-1,930 per day) for psychiatric residential treatment facilities.
Prices range from $3-10,000 per month for sober living facilities.
Much of this cost variation comes from both the environment created by the treatment facility as well as by the treatments offered there. For example, the more expensive psychiatric residential treatment facilities may offer spa-like services but these don't equate to better mental illness outcomes.
Medicare and Medicaid will not cover the costs for most residential mental health treatment centers; however, most facilities will work with insurance companies to keep the out-of-pocket expenses as low as possible.
APA Reference
Tracy, N. (2019, October 15). Residential Mental Health Treatment Centers: Types and Costs, HealthyPlace. Retrieved on 2023, December 1 from https://www.healthyplace.com/other-info/mental-illness-overview/residential-mental-health-treatment-centers-types-and-costs
Last Updated: October 23, 2019