What Do Mental Health Hospitals Do and Do I Need One?
Here's what's happening on the HealthyPlace site this week:
---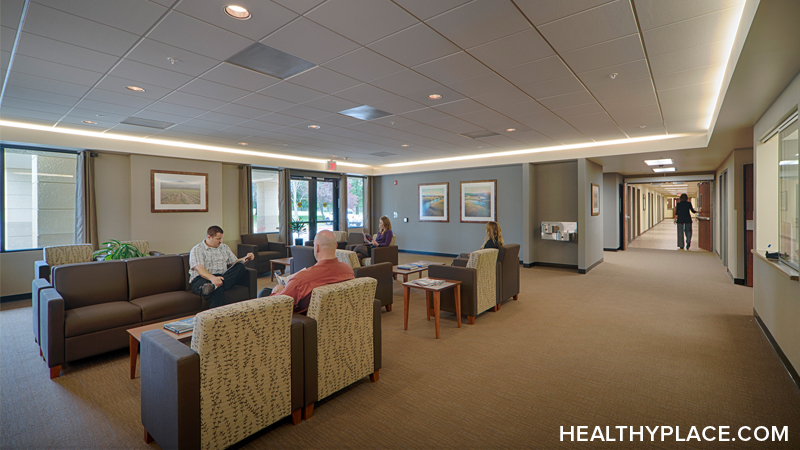 What Do Mental Health Hospitals Do and Do I Need One?
Have you ever wondered if you need to go to a mental health hospital (aka psychiatric hospital, mental hospital)? When we're in a mental health crisis, frazzled and frightened, unable to cope with thoughts, emotions, the consequences of actions, daily life and responsibilities, it can seem impossible to sort things out and recover.
While not all mental health hospitals are equal (some are terrific, but others are lacking), they generally exist for positive reasons:
In general, mental health hospitals are positive places (even if you don't want to be there) where people can receive the proper help in order to thrive in life outside the hospital.
If you think you might need hospitalization, talk to your doctor or a therapist. You can also search for a hospital in your area and contact them to discuss what's going on. Any of these sources can help you decide on mental health hospitalization.
Related Articles Dealing with Mental Health Hospitals
Your Thoughts
Today's Question: If you've been to a mental health hospital, why, and how did it help you? We invite you to participate by sharing your thoughts, experiences, and knowledge on the HealthyPlace Facebook page.
From the HealthyPlace Mental Health Blogs
On all our blogs, your comments and observations are welcomed.
Feel free to share your thoughts and comments at the bottom of any blog post. And visit the mental health blogs homepage for the latest posts.
------------------------------------------------------------------
Most Popular HealthyPlace Articles Shared by Facebook Fans
Here are the top 3 mental health articles HealthyPlace Facebook fans are recommending you read:
If you're not already, I hope you'll join us/like us on Facebook too. There are a lot of wonderful, supportive people there.
------------------------------------------------------------------
Mental Health Quote
"Depression is like being homesick, but not knowing where home is."
Read more depression quotes.
------------------------------------------------------------------
That's it for now. If you know of anyone who can benefit from this newsletter or the HealthyPlace.com site, I hope you'll pass this onto them. You can also share the newsletter on any social network (like facebook or stumbleupon) you belong to by clicking the links below. For updates throughout the week, follow HealthyPlace on Twitter or become a fan of HealthyPlace on Facebook. Also, check out HealthyPlace on Instagram, YouTube and Pinterest, where you can share your mental health pins on our Share Your Mental Health Experiences board.
APA Reference
Peterson, T. (2019, May 20). What Do Mental Health Hospitals Do and Do I Need One?, HealthyPlace. Retrieved on 2023, December 7 from https://www.healthyplace.com/other-info/mental-health-newsletter/what-do-mental-health-hospitals-do-and-do-i-need-one
Last Updated: June 4, 2019