5 Tips to Help Your Child Cope with Autistic Meltdowns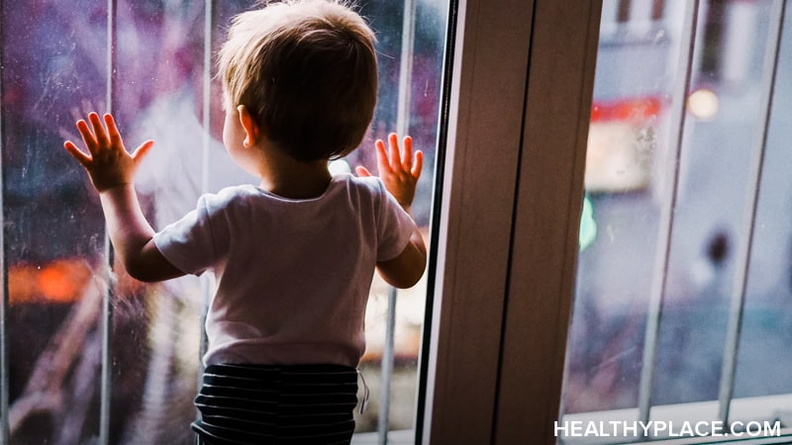 How to help your child cope with autistic meltdowns is a question for many parents. Recently, on a message board for autistic adults and allies, a parent asked for some advice on helping her child with his autistic meltdowns. While these sorts of groups and message boards weren't around when I was young, I sure wish my mom had done this sort of thing when I was a kid.
For parents of autistic children, there can be loads of misleading information online about how to deal with meltdowns. Here are some helpful tips to support your child before, during, and after a meltdown. 
How to Help Your Child Cope with Autistic Meltdowns
Preventing a Meltdown
One key to helping your child cope with autistic meltdowns is planning, planning, planning. Try to isolate what triggers meltdowns, and try to avoid them. This is something a child can work on as well. Identifying triggers and removing them as best as possible can be helpful. 
For example, sensory overload or overwhelm can trigger a meltdown. Even something as small as a shirt tag might be bothersome enough to cause one. Understanding a child's specific triggers can help reduce the number of meltdowns.
To avoid meltdowns in public, I like to bring noise-canceling headphones wherever I go. I can unplug from the world for a bit, and that can help me stay calm during times of stress. Bringing sensory toys can also help distract from the situation. 
Anticipating and Preparing for a Meltdown
Not all meltdowns can be avoided. Identifying when a meltdown is coming while it is still in its early stages can help mitigate discomfort. 
The "rumbling" phase, also known as the "anxiety" phase, will signal that a meltdown is about to come.1 A child might express discontent by hand flapping or rubbing his or her eyes. I personally do both of those things. Not every autistic person is the same, and the warning signs might look different depending on the situation. Other behaviors such as face rubbing, hand wringing, or intense rocking can also signal that a meltdown might occur.
Identifying a meltdown early allows a child or parent to find a more comfortable space, or simply get some distance and alone time. 
Creating a Safe Space 
Separation and removing stimulation can help end a meltdown faster and more easily. I would highly suggest that autistic children have safe spaces to which to retreat for when a meltdown might occur. "Cozy corners" have become very popular, and using them in my preschool classroom was immensely helpful. Your child can help you make one. A child's safe space should be tailored specifically for him or her. Blankets, sensory items, and pillows can all be helpful. Really pad the area and make it comfy. 
Getting the emotions out and letting a meltdown happen is good. Tell your child they can bite the pillows, scream into them, punch them, or simply snuggle them and cry. 
This area should not be a place a child is sent for punishment, but rather a place of relief. When this area is not available or the family is out, try bringing your child outside of a crowded space during a meltdown. Try asking if your child would like to sit in the car or in a patch of grass for some quiet time. 
When I'm having a meltdown, I love to be reminded that someone is there for me. Reminding a child that he or she is not alone can make a huge difference in recovering from and coping with an autistic meltdown.
Communicating Coping Strategies for Autistic Meltdowns
I know it may seem impossible that children can affect their own mental health, but children are far more understanding of their own minds than we give them credit for. How we frame the situation for them is monumental. 
A fun idea to teach your child could be designating an entire month as "emotions" month. Spend time working on identifying emotions and talking about what can be triggering meltdowns. 
Have conversations regularly about meltdowns, but not immediately after they happen. Avoid teaching or redirecting during a meltdown. A child's reasoning skills are greatly impaired during a meltdown, and your child will have trouble understanding. Strategies during this stage should be centered on protecting, planning, prompting, and the use of timers.
Reach Out to Autistic Adults to Learn How to Cope with Autistic Meltdowns
I'm always glad when mothers ask questions when there is so much misinformation on the Internet. For a parent of an autistic child, a meltdown can be a stressful experience. Every parent wants what is best for his or her child. Parents should be mindful of what the child is going through and minimize as much stress as possible. 
The autistic community is often against the practices of applied behavior analysis (ABA) therapy.3 More forceful tactics, such as restraining a child during a meltdown, can be quite traumatic. I am glad more parents are willing to be open with autistic adults about which treatments and strategies work, and which have potential harm. I love sharing the tips I have spent my life learning. Don't be afraid to ask an autistic person what worked for him or her, and be open to suggestions from those with lived experience.4
How do you help your child cope with autistic meltdowns? Share the tips that work for your child in the comments.
Sources
APA Reference
Queue, A. (2020, August 4). 5 Tips to Help Your Child Cope with Autistic Meltdowns, HealthyPlace. Retrieved on 2023, December 8 from https://www.healthyplace.com/blogs/thelifelgbt/2020/8/5-tips-to-help-your-child-cope-with-autistic-meltdowns
Author: August Queue