Bipolar Family Support - Finding Support, Relieving Stress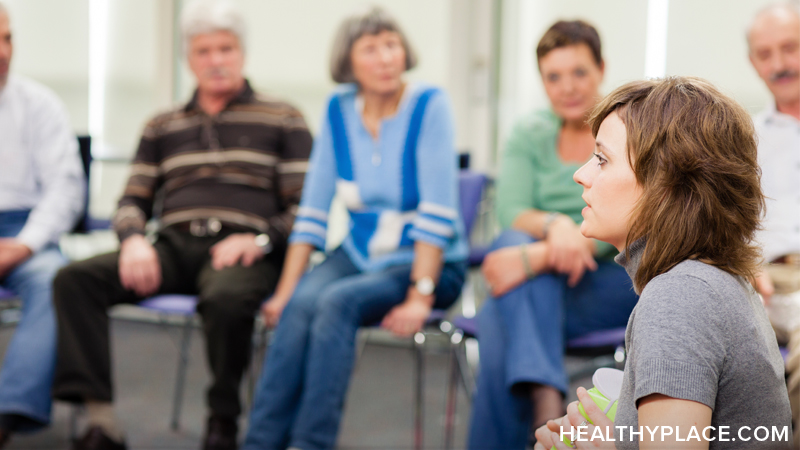 Bipolar family support groups can help relieve the stress and give family members an opportunity to freely share with others the effects bipolar disorder has on the family. There are 3 major mental health organizations that provide bipolar support groups for families. Because these are national organizations, many have local chapters and hopefully there is one near you. These groups are designed not only to provide support to bipolar family members, but also to educate people about the details of the illness.
Bipolar Family Support Groups
Below, you find links to the bipolar family support groups that have local chapters that hold face-to-face support meetings. These organizations also offer support groups for your bipolar family member.
If there is no local chapter, you might contact one of the above organizations to discuss starting one yourself. You can also contact your county mental health agency to see if there are other local support groups in your area. These organizations also offer online bipolar family support.
Family Support for Bipolar Disorder: Relieving Stress
There are positive actions that can be taken to make life more bearable when a family member has a mental illness:
Do as much as you can financially and physically to improve the situation, but don't feel guilty about all you won't be able to do. If it isn't possible to maintain a degree of peace, dignity, and well-being within the family while the person with mental illness lives at home, other arrangements should be made. If it is necessary, don't be embarrassed in seeking public support through available social services such as community clinics and state hospitals. You have every right to ask for information and help from the facilities of your state Department of Mental Health. Tax dollars are meant to support the truly disabled.

Strive for good physical health. Both the afflicted one and the other family members will benefit from a proper diet, regular exercise routines, and a clean, orderly living environment.

Watch your stress level. Don't let yourself burn out. Put on the brakes when you feel yourself sliding into an untenable situation when your nerves start to jump. A game of solitaire, an hour watching an interesting television program, a hot, luxurious bath, meditation, a walk around the block, digging and weeding in the garden - anything that stops or changes the direction of your thoughts can be helpful.

Remember that no life is without stress. Learning how to cope with it is the key to making and keeping a life of your own. Look for what gives you peace of mind and enjoy it. A walk on the beach or in the woods, a movie, a play, a good book, a painting, a conversation with a dear friend, a prayer. The point is to let yourself go, to relax, to let your body and mind renew itself, thus recharging your energy.

An effort to maintain social contacts is imperative. If a family member becomes ill with a debilitating physical illness - heart disease or cancer, for instance - neighbors, friends and peripheral family members are often very supportive. If the illness is mental, the family involved usually feels stigmatized. The family unit often withdraws with their sick relative from the community at large. It is much better if they continue to circulate in as normal a way as possible. Such families are in a unique position to break down the walls of prejudice and fear that surround mental illness. If communication exists between afflicted families and their neighbors, there is often a great deal of compassion and understanding expressed.

Seek out and join a support group formed by families of people with mental illness. There is much comfort and knowledge shared in such groups. If a group hasn't been formed in your community, you might start one.

Continue pursuing your own interests. Burying one's hopes and desires in order to placate the demands of your relative with a mental illness will add to the problem, not diminish it.

If you are an artist, continue to draw and paint. If you are a potter, continue to work with clay. If you enjoy woodworking, if you are an active club member, continue to do those things that give you pleasure and make your life fulfilling. You will be better able to cope with your problems because, at least to a degree, you will still be your own person. Don't let resentment build up in you because you have given up interests and dreams to meet the demands of your ill family member. It will do neither one of you any good. Be kind to yourself as well as to the patient.

Do something for someone else. Our own problems seem less defeating when we are involved in giving support to others.
Source: NAMI (National Alliance for the Mentally Ill)
APA Reference
Tracy, N. (2021, December 28). Bipolar Family Support - Finding Support, Relieving Stress, HealthyPlace. Retrieved on 2023, December 8 from https://www.healthyplace.com/bipolar-disorder/bipolar-support/bipolar-family-support-relieving-stress-finding-support
Last Updated: January 9, 2022