Foundation for Effective Bipolar, Depression Recovery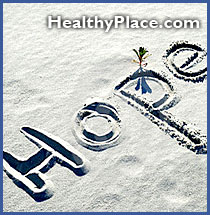 Six key concepts for an effective recovery from a mood disorder like bipolar disorder or depression.
Hope - With good symptom management, it is possible to experience long periods of wellness. Believing that you can cope with your mood disorder is both accurate and essential to recovery.
Perspective - Depression and manic-depression often follow cyclical patterns. Although you may go through some painful times and it may be difficult to believe things will get better, it is important not to give up hope.
Personal Responsibility - It's up to you to take action to keep your moods stabilized. This includes asking for help from others when you need it, taking your medication as prescribed and keeping appointments with your health care providers.
Self Advocacy - Become and effective advocate for yourself so you can get the services and treatment you need, and make the life you want for yourself.
Education - Learn all you can about your illness. This allows you to make informed decisions about all aspects of your life and treatment.
Support - Working toward wellness is up to you. However, support from others is essential to maintaining your stability and enhancing the quality of your life.
Source:
Depression Bipolar Support Alliance
next: Learning to Cope With Bipolar Disorder
~ bipolar disorder library
~ all bipolar disorder articles
APA Reference
Gluck, S. (2008, November 30). Foundation for Effective Bipolar, Depression Recovery, HealthyPlace. Retrieved on 2023, December 8 from https://www.healthyplace.com/bipolar-disorder/articles/foundation-for-effective-bipolar-depression-recovery
Last Updated: April 7, 2017